Washington Justice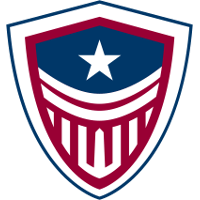 Washington Justice OWL Rank #18 AimGod Min-seok Kwon flex support JJANU Choi Hyeon-woo (최현우) off tank TTuba Lee Ho-sung (이호성) dps Stitch Lee Chung-hee (이충희) dps rOar Gye Chang-hoon tank ArK Hong Yeon-joon support flex support player Gido has declared his free agency. The Justice declined the team option on his contract.
Washington Justice has declined their team option, so I will be free agent on 11/11 and am now LFT.
Please contact my agent @Eidelweiss
or me
email treegido@gmail.com

— 기도 (@oogido_) October 11, 2019
Gido was signed as a member of the Justice's original roster prior to the start of the season. His playtime fluctuated throughout the season, although he played in parts of every stage.
Prior to joining the Justice, Gido was a member of the Seoul Dynasty. He played flex support for them in the 2018 season and entered 12 matches. He was a DPS player on Lunatic-Hai before joining the Overwatch League.
The Justice still have one more player subject to a team option, that player being DPS Stratus. There has been no word on if the Justice plan to accept his team option and extend his contract another year.