Following their championship title, the San Francisco Shock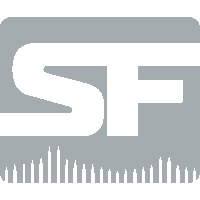 San Francisco Shock OWL Rank #2 Viol2t Park Min-ki flex support Finn Oh Se-jin (오세진) flex support Proper Kim Dong-hyeon (김동현) dps s9mm Samuel Santos dps Coluge Colin Arai tank announced that off-tank player Nevix will be departing the team. He was listed as a free agent according to the Overwatch League's article regarding player contract status.
A legend. A family member. And a part of our history forever.

Thank you for an incredible 2 seasons @Nevix_OW 🧡 pic.twitter.com/TVxJj95aNV

— San Francisco Shock⚡ (@SFShock) October 9, 2019
Nevix had been a part of the Shock since the beginning of the inaugural season, joining the team in October of 2017. He started for the Shock for the first three stages of the 2018 season.
However, his play time significantly diminished after ChoiHyoBin was added to the starting lineup in Stage 4. Since then, Nevix only played a total of eight maps throughout the entire 2019 season.
A veteran player that has been in the scene long before the founding of the Overwatch League, Nevix has played in multiple roles throughout his four-year career. Before he took to the Overwatch League stage as an off-tank player, Nevix also played DPS and flex support.
The Shock has had a historical season this year, with the League's only 28-0 golden stage, appearances in all three stage playoff finals, a victory in the Stage 2 finals, four Role Stars and the regular season MVP award. Last but not least, the Shock went on a 20-map winstreak in the postseason playoffs to emerge as the 2019 Season Overwatch League champions.
The team is now down to nine players, all contracted with the Shock until at least after the 2020 season ends. The Shock need a new off-tank player and support duo to round out a 12-man roster.