The Shanghai Dragons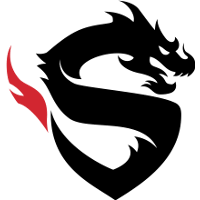 Shanghai Dragons OWL Rank #11 Luffy Yang Seong-hyeon (양성현) flex support envy Lee Kang-jae (이강재) off tank YoungJIN Jin Yong-jin dps Gamsu Noh Yeong-jin (노영진) tank DDing Yang Jin-hyeok (양진혁) flex CoMa Son Kyeong-woo (손경우) support have added Moon as their new head coach just a day after revealing the departures of head coach BlueHaS and assistant coach Levi .
Please welcome Byung-chul "Moon" Moon to the Shanghai Dragons family. Formerly of our academy team Team CC, Coach Moon will be joining us as head coach going into Season 3 of the Overwatch League. #ShanghaiDragons #Breakthrough pic.twitter.com/kd4I28BK4K

— Shanghai Dragons (@ShanghaiDragons) September 24, 2019
Moon is most well-known for coaching the Los Angeles Valiant during most of the 2018 season and the first stage of the 2019 season. The Valiant went 20-10 while he was their head coach in 2018 and were eliminated in the semifinals of the playoffs. He went 0-7 with them in 2019 making his record with the team 20-17 across the two seasons.
Following his firing from the Valiant, Moon joined Team CC in June. Team CC is the academy team of the Shanghai Dragons. Team CC finished second in Contenders 2019 China Season 2, the season in which Moon was their head coach.
He replaces BlueHaS, a coach that has worked with four of the Dragons' players since they played in Contenders Korea in 2018. However, Moon also has experience with several of the Dragons' players. He coached both envy and Izayaki while they were with the Valiant in 2018 and he coached diem while he was a member of Mighty AOD and Ardeont in 2017. Those squads competed in the APEX series and the second season of the Pacific Championship.
The Dragons are coming off of a 13-15 season that ended in the second round of the postseason play-in tournament. The team reached its peak during Stage 3 when it won the Stage 3 title, but fell off in Stage 4.
They now have two coaches on their staff. The team's other coach is assistant coach creed.
The Shanghai Dragons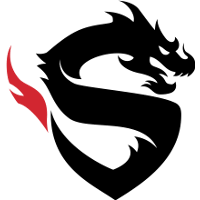 Shanghai Dragons OWL Rank #11 Luffy Yang Seong-hyeon (양성현) flex support envy Lee Kang-jae (이강재) off tank YoungJIN Jin Yong-jin dps Gamsu Noh Yeong-jin (노영진) tank DDing Yang Jin-hyeok (양진혁) flex CoMa Son Kyeong-woo (손경우) support roster is:
Lu "Diya" Weida (DPS)
Bae "diem" Min-seong (배민성) (DPS)
Jin "YoungJIN" Yong-jin (Flex)
Yang "DDing" Jin-hyeok (양진혁) (Flex)
Lee "envy" Kang-jae (이강재) (Off-Tank)
Kim "Geguri" Se-yeon (Off-Tank)
Noh "Gamsu" Yeong-jin (노영진) (Tank)
Kim "Izayaki" Min-chul (김민철) (Flex Support)
Yang "Luffy" Seong-hyeon (양성현) (Flex Support)
Son "CoMa" Kyeong-woo (손경우) (Support)
And their staff is: