The Toronto Defiant

Toronto Defiant OWL Rank #20 Neko Park Se-hyeon (박세현) flex support Logix Andreas Berghmans dps Mangachu Liam Campbell dps have announced the departure of Assistant Coach Optidox from the team.
We would like to announce that Matthew "@Optidox" Sims will be moving on from his position as an Assistant Coach with the team. Thank you for your contributions over the past few months and we wish you the best in your future career! pic.twitter.com/ScUyAqUCOD

— Toronto Defiant (@TorontoDefiant) September 12, 2019
Optidox joined the Defiant in July before the start of Stage 4 after previously coaching their academy team, the Montreal Rebellion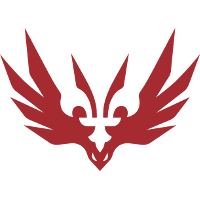 Montreal Rebellion Contenders NA Rank #11 Smex Eoghan O'Neill off tank UltraViolet Benjamin David flex support Vizility Jeffrey de Vries dps Mistakes Stanislav Danilov dps JkAru19 Louis Power tank Tensa Joshua Small support RoKy Park Joo-seong (박주성) support .
He joined the team following an 0-7 Stage 3 while the franchise tried to shift from an all-Korean roster to one mixed with western and Korean players. The Defiant went 1-6 in Stage 4.
His leave follows the team's 17th place finish in the 2019 Overwatch League Season after they were unable to make the playoffs. It was the team's first season after joining the league as an expansion team.
Toronto Defiant

Toronto Defiant OWL Rank #20 Neko Park Se-hyeon (박세현) flex support Logix Andreas Berghmans dps Mangachu Liam Campbell dps 's current roster is:
The Defiant staff is: