The Toronto Defiant

Toronto Defiant OWL Rank #20 KariV Park Young-seo (박영서) flex support Nevix Andreas Karlsson off tank Logix Andreas Berghmans dps Mangachu Liam Campbell dps Agilities Brady Girardi dps Surefour Lane Roberts dps Beast Adam Denton tank Kellex Kristian Keller support have promoted Montreal Rebellion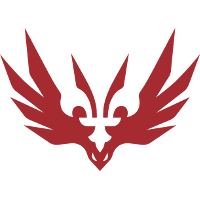 Montreal Rebellion Contenders NA Rank #9 Smex Eoghan O'Neill off tank UltraViolet Benjamin David flex support Vizility Jeffrey de Vries dps Mistakes Stanislav Danilov dps JkAru19 Louis Power tank Tensa Joshua Small support RoKy Park Joo-seong (박주성) support Head Coach Optidox to the Defiant as an assistant coach.
We're excited to promote another from @MTLRebellion. Today we welcome @Optidox as an assistant coach!#RiseTogether | #OWL2019 pic.twitter.com/nyPNImTdka

— Toronto Defiant (@TorontoDefiant) July 20, 2019
Optidox is an American addition to the coaching staff of a team that has recently shifted from an entirely Korean roster to one that is mixed with western and Korean players. He joins the bilingual Bishop, the German Barroi and the Korean Bubbly.
The Defiant now have four coaches on their staff.
Previously, Optidox was the head coach of the Defiant's academy team, the Montreal Rebellion. He joined the Rebellion coaching staff in June and was the head coach of Angry Titans before that.
The Rebellion have no other coaches on their staff.
The Defiant are coming off a Stage 3 in which they went 0-7. They have fallen to 18th in the overall standings and are two games out of a position in the play-in tournament.
Their first match of Stage 4 is July 26 against a new-look Washington Justice.
The Toronto Defiant

Toronto Defiant OWL Rank #20 KariV Park Young-seo (박영서) flex support Nevix Andreas Karlsson off tank Logix Andreas Berghmans dps Mangachu Liam Campbell dps Agilities Brady Girardi dps Surefour Lane Roberts dps Beast Adam Denton tank Kellex Kristian Keller support are:
The Defiant's coaches are: