The Overwatch League has awarded Los Angeles Valiant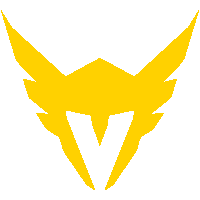 Los Angeles Valiant OWL Rank #7 McGravy Caleb McGarvey off tank Lastro Moon Jung-won (문정원) flex support KSF Kyle Frandanisa dps Apply Damon Conti dps ksp Kai Collins dps Dreamer Song Sang-lok tank RAin Park Jae-ho (박재호) support main support player Custa the 2019 Dennis Hawelka Award.
"I just want to be someone who had an impact, someone who did something for Overwatch that made it better." –@Custa

Lessons in life, leadership, and philanthropy with the 2019 Dennis Hawelka Award winner.https://t.co/4Q4NqzYxcW pic.twitter.com/l7TCYvDPeQ

— Overwatch League (@overwatchleague) August 31, 2019
His leadership was cited as one of the primary reasons he won the award, according to the Overwatch League. He served as a mentor to the Valiant's younger players and made himself an example of sportsmanship and positivity, even when he was benched in Stage 1.
His community engagement was also cited. The league stated he has raised more than $6,000 for St. Jude's Children Hospital and has started a filming a weekly series called Custa News Network.
He was given the award by 2018 Dennis Hawelka Award winner Mickie . The award was first given out in 2018.
The Dennis Hawelka Award is named after Dennis " INTERNETHULK " Hawelka. He played for EnVyUs and coached Team Liquid during his career. Hawelka died in November of 2017, prior to the launch of the Overwatch League.
Custa, like Mickie, was acquainted with INTERNETHULK. Custa attended his funeral and competed against INTERNETHULK during Overwatch's earliest days in 2016 and 2017.