They finished 6-1 in the regular season of Contenders North America East and were given a bye in the first round of the playoffs. Then they left their organization.
"We weren't seeing eye to eye [with GRUNTo] and decided we had our own vision and way of how we wanted to do things."
That was said by Third Impact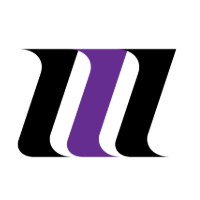 Third Impact Contenders NA Rank #7 iCy John Kazura off tank Lr1s Kim Seung-Hyun (김승현) flex support ta1yo Sean Taiyo Henderson dps zYKK Thomas Hosono dps Decod Jørgen Myrlund tank Zholik Blake Solberg support 's general manager and co-owner, Ruben "wave" Suazo. He is a more recent addition to the roster, having joined the team when they were still GRUNTo Esports
GRUNTo Esports Inactive salty Noah Smith off tank robdab Robert Garcia flex support Wub Cameron Johnson dps ONIGOD Stefan Fiskerstrand dps Umtae Um Tae-hyeong (엄태형) tank Zholik Blake Solberg support earlier in the season.
That point in the season was just before TiZi's departure, after the team had already played in a couple of matches. "After some concerns were voiced by players, they initially decided they wanted somebody new [to be the team's general manager] and they wanted me to do it as they saw I was putting in a lot of work and dedication to the team and players," wave said.
He didn't step into the job with no experience. His career in esports began in 2013 and before long he was managing League of Legends teams.
That experience in managing League of Legends teams became important as he handled roster changes on what was then GRUNTo Esports. He brought in Cameron to fill in for TiZi for one game before adding Umtae as his permanent replacement. The team split with harbleu and Onigod soon joined to replace him. HTPHarold became a coach just before playoffs and the team added Apply and Kalios.
wave believes players must have a lot of trust in managers and coaching staff for roster changes like the ones Third Impact made to work. Of course, the players coming in also have to trust their new team.
"It's always good to be honest with players with what you can offer them," he said. "Of course they would want to give it a chance," he said of players looking at a team as successful as the roster of Third Impact was in Contenders Season 2.
Just because the team was winning doesn't mean they didn't have obstacles to overcome, however. Unfortunately for them, they're biggest obstacle of the season came just before the playoffs.
"I guess after [we left] GRUNTo, [GRUNTo]--for whatever reason, I guess out of pettiness--decided not to allow us to buy the computers they offered us," he said after a sigh. He said the team asked to buy the PCs from the organization but their refusal left them without computers at the team house just before the start of the postseason.
"We went at least two and a half days or so without having players with their own actual computers, resulting in us going to PC cafés," wave said. "It was extremely stressful. Everyday was important during that break between the regular season and playoffs."
"It is what it is," he added. "It wouldn't be the first time these group of guys has dealt with needless drama or obstacles or anything of the sort. They deserve all the praise in the world for dealing with it the way they dealt with it with a level head."
Despite the grace wave said the team dealt with the problem, Third Impact were not able to win their playoff game. As a result, they missed out on qualifying for the Contenders Gauntlet in Seoul, South Korea later this year.
That doesn't mean their story is over. In fact, it's just beginning.
wave and the team's other co-owner, Ken "sp0rk" McGaffey, are working together on the new Third Impact brand. They plan to expand it into other games and continue building off of this past season's success in Overwatch. Despite their humble beginnings, they have a team house and a hunger for more success.
The branding of Third Impact came from the players. "We were fishing around and asking some of the players for names and 'Third Impact' was thrown into the mix." The name was a reference to the anime Neon Genesis Evangelion. The name stuck and Third Impact was born.
Third Impact's expectations for their Overwatch team are high. After the team went from fifth as Chicken Contendies in Contenders Season 1 to second as GRUNTo and Third Impact in Contenders Season 2, wave wants the team to continue improving. "Maybe it's too early, but I wanna have my team go undefeated in the regular season next season."
For now, though, everyone involved with the team is taking a much needed vacation after a stressful Contenders season. Then it's back to roster building.
"We've got some fun things lined up soonish along with some expansions to some other games," he teased. "And you'll be seeing us in some events coming forward."