The Vancouver Titans
Vancouver Titans OWL Rank #2 JJANU Choi Hyeon-woo (최현우) off tank Twilight Lee Joo-seok (이주석) flex support Haksal Kim Hyo-jong (김효종) dps Stitch Lee Chung-hee (이충희) dps Fissure Baek Chan-hyung (백찬형) tank SLIME Kim Sung-jun (김성준) support have added main tank TiZi to their roster. He will join the team following the approval of his visa.
We're bringing in reinforcements for the playoff push and beyond, pending visa approval. Please welcome @Overwatch_TiZi to the Titans! #ForceOfNature #OWL2019 pic.twitter.com/yRoLBFDKWQ

— Vancouver Titans (@VancouverTitans) August 16, 2019
TiZi played alongside Titans players Stitch, Bumper, Haksal and JJANU from the middle of 2017 to early 2018 while all of the players were on RunAway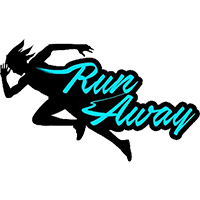 RunAway Contenders KR Rank #1 F4zE Lim Si-hyun off tank Revenge An Hyeong-geun (안형근) flex support Assassin Kim Sung-won (김성원) dps Fl0w3R Hwang Yeon-oh (황연오) dps Mer1t Choi Tae-min dps Mag Kim Tae-sung (김태성) tank ChiYo Han Hyeon-syuk (한현석) support . His time with the team included runner-up finishes at the Summer 2017 Nexus Cup, APEX Season 4 and APAC Premier 2017.
He ended up leaving RunAway in 2018 when he was given an offer to join the London Spitfire. He never played a game for the Spitfire before he was released in June.
Since then, TiZi has bounced around teams in Contenders. He joined XL2 Academy following his release from the Spitfire, played for Guangzhou Academy earlier this year and joined GRUNTo Esports prior to signing with the Titans.
TiZi's time with GRUNTo Esports was short as he only played in two matches for the team. He left the team in early July. At the time, GRUNTo teased TiZi was joining a new team.
The Vancouver Titans have already clinched the top seed in the Overwatch League playoffs. Bumper has played in every match for the Titans as the team's main tank player.
The Titans have a week off before playing their next match. That match will be on August 24 against the San Francisco Shock. Given that TiZi's arrival is still pending the approval of his visa, it is unlikely he will play in that match.
The Vancouver Titans
Vancouver Titans OWL Rank #2 JJANU Choi Hyeon-woo (최현우) off tank Twilight Lee Joo-seok (이주석) flex support Haksal Kim Hyo-jong (김효종) dps Stitch Lee Chung-hee (이충희) dps Fissure Baek Chan-hyung (백찬형) tank SLIME Kim Sung-jun (김성준) support roster is:
The coaching staff is: