The Hangzhou Spark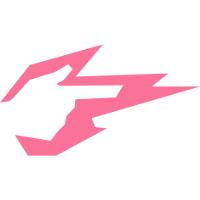 Hangzhou Spark OWL Rank #8 BERNAR Shin Se-won (신세원) off tank irony Kim Hyeong-woo (김형우) flex support Shy Zheng Yangjie (郑杨杰) dps AlphaYi Kim Joon (김준) dps guxue Xu Qiulin (徐秋林) tank superich Wu Gengtuo (吴梗拓) support have announced on Weibo that DPS player Krystal has requested a leave of absence from the team to visit an ill relative in China. He is slated to return to the US on July 16th.
Krystal would likely not miss much on the Spark. The announcement comes after the team concluded their regular season matches for Stage 3. While the team still have the stage playoffs yet to play, Krystal has not played for the Spark since the Stage 2 playoffs.
In a follow-up post, Krystal promised to return to the US before the start of Stage 4, and would not let this visit get in the way of practice on the Spark.
The Stage 3 playoffs will begin the week after the Atlanta Homestand, with the first matches of the homestand beginning later today. The Hangzhou Spark have qualified for the Stage 3 playoffs with their 6-1 match record, and their only loss in stage 3 was at the hands of the Vancouver Titans. Their first playoff opponent in the Stage 3 playoffs has not yet been determined.