The Guangzhou Charge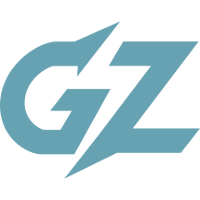 Guangzhou Charge OWL Rank #9 Cr0ng Nam Ki-cheol (남기철) off tank Farway1987 Cao Jiale (曹家乐) flex support choisehwan Choi Se-Hwan (최세환) dps Develop Chae Rak-hoon (채락훈) dps Rio Oh Seung-pyo (오승표) tank Unique Yoo Dong-hyun support announced on Weibo that they have acquired The One Winner
The One Winner Inactive Highbee Zhang Zening (张泽宁) off tank MoLanran Liao Yang (廖洋) dps Xujie Tan Xujie (谭栩杰) dps Silver3 Han Haibo (韩海波) tank wya Qi Haomiao (齐浩淼) support Nisha Tan Li (谭力) support as their academy team. The team will be renamed to T1w.GZA
T1w.GZA Inactive Protoast flex support Xujie Tan Xujie (谭栩杰) dps Pineapple Li Zhuo (李卓) dps Silver3 Han Haibo (韩海波) tank MoLanran Liao Yang (廖洋) flex Zihee Gong Zixi (龚子熙) support .
This isn't the first attempt at an academy team by the Charge. Last season they established Guangzhou Academy
Guangzhou Academy Inactive mg Wu Dongjian (吴董健) off tank Rise Lee Won-jae flex support nero Charlie Zwarg dps Moowe Chi-Yeung Yip dps TiZi Hwang Jang-hyeon (황장현) tank CENTURY Liu Shiji (刘世纪) support OnlyWish Chen Lizhen (陈李桢) support , which housed three of the main team's players (as two-way players at the time), as well as several ex-OWL players such as TiZi and mg . The team flopped in the regular season despite their star-studded lineup, however. They ended it with a single match win and were sent to Trials. Guangzhou Academy opted not to play in Trials, instead disbanding just prior to the event.
T1w, on the other hand, has been a powerhouse ever since Contenders began in China in 2018. In the past four seasons of Contenders China, T1w had never failed to make their way into the semifinals. The team won the Contenders trophy in Season 3 of 2018 while going undefeated in map score in the regular season. Not only are T1w a premier team in China, but they have also made a name as one of the top teams in the Asia-Pacific region after placing third in the recent Pacific Showdown.
T1w has experienced financial woes in the past, according to several accounts from the players. Due to the team being unsponsored at the time, most expenses were paid out of the pockets of the managers and players of T1w. Now backed by an Overwatch League organization, T1w can now focus on the game without having to constantly deal with finances.
The newly formed academy team will face Lucky Future in their next week of Contenders.
T1w.GZA
T1w.GZA Inactive Protoast flex support Xujie Tan Xujie (谭栩杰) dps Pineapple Li Zhuo (李卓) dps Silver3 Han Haibo (韩海波) tank MoLanran Liao Yang (廖洋) flex Zihee Gong Zixi (龚子熙) support is:
Their coaches are: