Warriors Esports
Warriors Esports Contenders AU Rank #5 Nozz Noah McClafferty off tank tongue Giorgio Lahdo flex support Hus Huseyin Sahin dps Roro Rowan Goldsmith dps Modern Kim Soo-hoon (김수훈) tank Jungle Oliver Denby support have announced their Contenders 2019 Season 2: Australia roster.
Excited to announce the debut Overwatch roster who'll be competing in Season 2 of Overwatch Contenders Australia 2019. #ItTakesAWarrior@Husow @owmodern @Tongue____ @NozzOW @Rorotf @junglejazz_ow pic.twitter.com/TXVcKKIH2m

— Warriors Esports (@WarriorsESC) June 13, 2019
Warriors Esports is a rebrand of Blank Esports
Blank Esports Inactive Roro Rowan Goldsmith dps Nox Jaxon Tandy dps Daemin Kim Dae-min (김대민) dps Modern Kim Soo-hoon (김수훈) tank tongue Giorgio Lahdo support Kura Sean Kovacs support after they partnered with National Rugby League team Vodafone Warriors. Blank Esports placed in the top four in Contenders 2019 Season 1: Australia.
Joining from Blank Esports are DPS Roro , off-tank Nozz , flex support tongue , and manager Doctor. Their new additions are DPS Hus from Sydney Drop Bears (who spent much of 2018 with Blank Esports), tank player Modern (who was previously on Blank before he left in May) and support player Jungle from Ground Zero
Ground Zero Contenders AU Rank #4 Dalsu Declan Selby flex support Gus Gus Scholz off tank DewBoy Corey Voda dps Naahmie dps Minny Robert Shishoian tank GÜNTHER Marcus Raskob support .
Warriors Esports' first match in Contenders is against Legacy Esports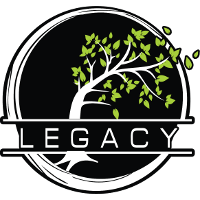 Legacy Esports Contenders AU Rank #6 Noosh off tank lab flex support Rani dps Ike dps Fundrae tank Stolen support on June 17.
Warriors Esports
Warriors Esports Contenders AU Rank #5 Nozz Noah McClafferty off tank tongue Giorgio Lahdo flex support Hus Huseyin Sahin dps Roro Rowan Goldsmith dps Modern Kim Soo-hoon (김수훈) tank Jungle Oliver Denby support 's roster and staff are: