Following their third place finish in the 2019 Contenders Atlantic Showdown, head coach Optidox , manager radioboiii , and off-tank eMIL have all left the roster of Angry Titans
Angry Titans Contenders EU Rank #4 AFoxx Fabio Veigas flex support brussen Thomas Brussen off tank erki Erik Nolander dps kevster Kevin Persson dps SuperPlouk Bastien Klau tank Phatt Alexandre Silva support .
@eMIL_OW,
Thank you for your service and dedication to the team.
Thank you for helping us capture our first Contenders title.
But most importantly, thank you for being a part of our family.
We wish you nothing but the best with the next step in your career.#StayAngry pic.twitter.com/aLp1n9YL8p

— Angry Titans (@angrytitans) June 5, 2019
Leaving Angry Titans and the future...

Read: https://t.co/vsrHUfyHPv

— radioboiii (@radioboiii) June 5, 2019
Optidox will leave the EU scene to return to NA coaching, as he was recently announced as the new head coach of the Montreal Rebellion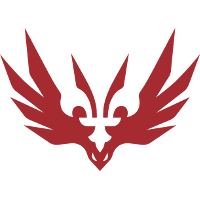 Montreal Rebellion Contenders NA Rank #10 Smex Eoghan O'Neill off tank UltraViolet Benjamin David flex support Vizility Jeffrey de Vries dps Mistakes Stanislav Danilov dps JkAru19 Louis Power tank Tensa Joshua Small support . He joined Angry Titans as the team's head coach alongside analyst Wrath back in November.
radioboiii's departure from the team comes during personal financial struggles, as he explained in his Twitlonger post related to the matter. Additionally, he noted that in addition to his two part-time jobs that he was working, he was dissatisfied with "his personal level of support for [the] team" due to his aforementioned jobs.
Rounding out the team's departures is eMIL, who is also going overseas to compete in North American Contenders. Earlier today, he was revealed to be a part of the tank line for Gladiators Legion. He will fill in a vacancy left by Bischu, who joined the roster on a two-way contract after frd was signed to the Atlanta Reign shortly before that announcement.
As a result of their first place finish in the most recent Contenders season, Angry Titans have been automatically invited back for the next season of Contenders. A date for the start of Season 2 of Contenders 2019 Europe is currently unknown.
Angry Titans
Angry Titans Contenders EU Rank #4 AFoxx Fabio Veigas flex support brussen Thomas Brussen off tank erki Erik Nolander dps kevster Kevin Persson dps SuperPlouk Bastien Klau tank Phatt Alexandre Silva support are now:
And the staff are: