Former Samsung Morning Stars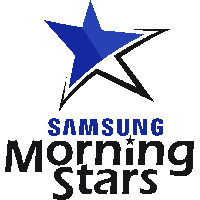 Samsung Morning Stars Contenders EU Rank #6 sab flex support Frostedd off tank HearThBeaT dps LilYung dps Saken tank Dennia Dennis Forsblom support players Hqrdest and Ex0rath have joined Eternal Academy
Eternal Academy Europe Rank #0 Hafficool Hafþór Hákonarson off tank AFoxx Fabio Veigas flex support Patiphan Patiphan Chaiwong dps Tsuna Samir Ikram dps erki Erik Nolander dps MuZe Kim Young-hun (김영훈) tank CQB Yang Hao-Cheng support . Additionally, almostpanda has joined as an assistant coach.
Say hello to our new trials roster as we face off this Friday against @QLASH_Overwatch!

🥖 @Zeal_OW
🥖 @HqrdestzoR
🥖 @SuperPlouk
🥖 @Txao_OW
🥖 @Ascoft_OW
🥖 @Ex0rath
🥖 @ImTrispear

🐓 @CwooshOW
🐓 @Almostpanda_
#FiatLux pic.twitter.com/Hs0W9wZ7Km

— EternalAcademy (@EternalAcademy) May 9, 2019
Both Hqrdest and Ex0rath were a part of a mass exodus from Samsung Morning Stars. Ex0rath had been a member of the Morning Stars since before the start of Contenders Season 3 2018, while Hqrdest joined the team near the beginning of 2019.
almostpanda joins the team after previously coaching Shu's Money Crew EU. They finished in the top four of Contenders 2019 Europe Season 1, the highest placing of any unsponsored team in the region.
The addition of the two players follows the retirement of Eternal Academy DPS kensi.
The two players join an Eternal Academy team trying to claw its way back into Contenders after being relegated to Contenders Trials. They finished seventh in Contenders 2019 Europe Season 1 with a 2-5 record.
There are now seven players on the Eternal Academy roster. They have one player at every position except for flex support, where they have both Trispear and Ex0rath.
Eternal Academy's additions made their debut in their first Trials match against Crescent Dew. They play their next match against Team QLASH on May 10.
The roster of Eternal Academy
Eternal Academy Europe Rank #0 Hafficool Hafþór Hákonarson off tank AFoxx Fabio Veigas flex support Patiphan Patiphan Chaiwong dps Tsuna Samir Ikram dps erki Erik Nolander dps MuZe Kim Young-hun (김영훈) tank CQB Yang Hao-Cheng support is now: