Four players of Samsung Morning Stars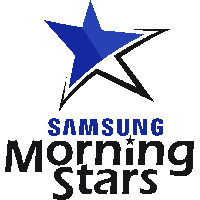 Samsung Morning Stars Contenders EU Rank #22 Akaya flex support cucubau Adrian Cucu dps Shikaaree dps FaKeLioN tank Adnar Federico Arena support have announced their free agency, as well as team general manager san alex. The four players who have left are Ex0rath , Leaf , mowzassa and Kai .
LFT as Flex support

Previously with :
- Morning Stars
Top 1 Winter Assembly 2019 vs Team Gigantti (LAN)
Top 6 OWC 2019 S1
Top 4 OWC 2018 S3

- Young and Beautiful
Top 8 OWC 2018 S2

Contact me on discord or twitter

Discord : Exorath#4172https://t.co/aoh8hOtFkV

— Exorath (@Ex0rath) April 23, 2019
LFT as MT and also looking into coaching options

You can see my results in the Liquipedia page, other than that all I can say is I think I have a very high knowledge about the game, im hard working, dedicated and will always give my 120%. RT appreciatedhttps://t.co/JzDom8I4si

— mowzassa (@mowzassa) April 23, 2019
I have decided not to renew my contract with @MorningStarsET.
I am free from any buy-out clause.

LFT as Flex DPS in Contenders / Academy / OWL (EU/NA)
Multiple Contenders seasons and LANs experience.

More info : https://t.co/YuvWz7jG4r

Contact me on discord : Leaf#4765

— Lucas "Leaf" L. (@Leaf__ow) April 23, 2019
I am now LFT as Hitscan DPS
-Top 4 OWC 2018 S3
-Top 6 OWC 2019 S1
-Top 1 Winter Assembly 2019 (LAN)
-Top 8 OWC 2018 S2
Also was on Team UK for the 2018 World cup.
Contact me on Discord KSP#7840
Likes and RTs appreciated 😎https://t.co/sD818D6JgA

— ksp (@yung_ksp) April 23, 2019
I decided to part ways with @MorningStarsET. The 10 months continuous offline experience, LAN title and overall results made this journey very enriching to me. Thanks to everyone involved especially the Overwatch players and coaches for their insane commitment.

— san alex (@sanalexow) April 19, 2019
All four players were added to the team as part of a roster rebuild by departing general manager san alex before Contenders Season 3 shortly before the organization dropped out of Open Division.
The new Morning Stars roster looked strong out of the gate when they won the Angry Cup. They followed that performance by going undefeated in their Contenders Season 3 group but wound up short of a Contenders title. They were eliminated 3-0 in the semifinal by the very Angry Titans team they defeated in the Angry Cup.
The roster underwent minor changes during the offseason between Contenders Season 3 2018 and Contenders Season 1 2019. DPS Caspere and backup flex support Nisa left the team while DPS Hqrdest joined.
Despite making few changes to their roster, the Morning Stars disappointed in the first Contenders season of 2019. They finished sixth out of Europe's eight teams, just good enough for a playoff spot. They were eliminated by Team Gigantti in the first round of the playoffs.
The Morning Stars only have three players remaining on their roster: Hqrdest, off-tank DragonEddy and main support dridro. Both DragonEddy and dridro were members of the Morning Stars' Open Division roster prior to san alex joining the organization.
Both of the team's coaches are still with the team. They are head coach PiPou and assistant coach DaWulf.
The Contenders season for the Morning Stars is over. They are guaranteed a spot in Contenders Season 2.
The Samsung Morning Stars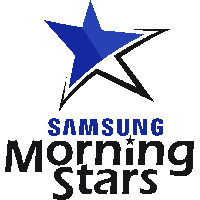 Samsung Morning Stars Contenders EU Rank #22 Akaya flex support cucubau Adrian Cucu dps Shikaaree dps FaKeLioN tank Adnar Federico Arena support are:
The staff is: