Tank player ProGi has announced his departure from Square One
Square One Contenders NA Rank #6 Dino Hunter Traupe flex support Brute off tank Dimes dps TracK Usman Mohammad dps Cameron Cameron Watson tank Anghell1c Mason Herwegh support .
So after talking to the team and staff of @SquareOne_OW we decided to part ways because of some miscommunication. I thought i was coming in as a monkey specialist to play all the maps with monkey. However they wanted me as a sub. So as of right now i am LFT for contenders/trials

— Julian Maier (@OfficialProGi) April 20, 2019
He leaves after Square One qualified for the Contenders 2019 Season 1: North America West playoffs, where they finished 4th in the round robin group with a 4-3 record.
ProGi joined the team at the beginning of April. He stated that there was a miscommunication between the two parties regarding his status within the team, which led to his decision to leave.
Square One's next match is against NRG Esports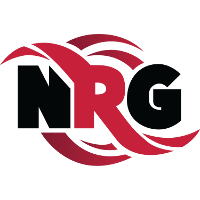 NRG Esports Inactive Smex Eoghan O'Neill off tank Byrem Seong Joo Lee flex support kevster Kevin Persson dps MirroR Chris Trịnh dps Stand1 Seo Ji-Won (서지원) tank Pookz Mark Rendon support in the Contenders playoffs.
Square One
Square One Contenders NA Rank #6 Dino Hunter Traupe flex support Brute off tank Dimes dps TracK Usman Mohammad dps Cameron Cameron Watson tank Anghell1c Mason Herwegh support 's team is: