Stage 2 has started after a brief break from Overwatch League action.
The changes to the meta the newest patch brought depended on the team. For some teams, GOATs was still the go to composition. For others, an increasing number of compositions with Orisa or Wrecking Ball were used. However, even those teams still used GOATs from time to time.
As a result, strong GOATs teams have been able to continue using GOATs to dominate their competition. Teams that struggled on GOATs now have the opportunity to try more compositions to win. Or, if the team is the Chengdu Hunters, the new meta is an excuse to continue doing what they were already doing.
Unsurprisingly, many of the teams that were hot toward the end of Stage 1 continued to win at the start of Stage 2. Teams that were looking more shaky as Stage 1 closed began Stage 2 with losses.
Consistency would be a welcome change of pace after a hectic Stage 1. After all, it's easier to rank consistent teams.
Here are Scrub's power rankings after Stage 2 Week 1 in the Overwatch League.
Image credit: Robert Paul for Blizzard Entertainment
1. (-) Vancouver Titans (8-0)
The Vancouver Titans
Vancouver Titans OWL Rank #2 JJANU Choi Hyeon-woo (최현우) off tank Twilight Lee Joo-seok (이주석) flex support Haksal Kim Hyo-jong (김효종) dps Stitch Lee Chung-hee (이충희) dps Bumper Park Sang-beom (박상범) tank SLIME Kim Sung-jun (김성준) support cleanly swept the Spark to maintain their place as the best team in the league. They even found the time to let Bumper show off some of his trademark flexibility and play Pharah.
2. (-) San Francisco Shock (6-3)
The San Francisco Shock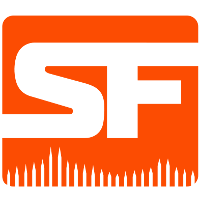 San Francisco Shock OWL Rank #1 ChoiHyoBin Choi Hyo-Bin (최효빈) off tank Viol2t Park Min-ki flex support Architect Park Min-ho (박민호) dps Rascal Kim Dong-jun (김동준) dps smurf Yoo Myeong-Hwan tank Moth Grant Espe support were the lone team to go 8-0 in maps this week. Their opponents weren't all that strong -- they played the winless Valiant and the free-falling Charge -- but they took care of business nonetheless. In the unlikely event the Shock find themselves in trouble, they now have an extra roster spot to play with after trading away DPS BABYBAY.
3. (-) New York Excelsior (9-0)
After maintaining the best record in the league most of Stage 1, the New York Excelsior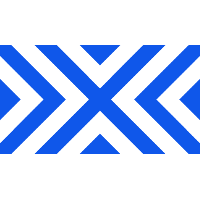 New York Excelsior OWL Rank #5 JJoNak Bang Sung-hyeon (방성현) flex support Libero Kim Hye-sung (김혜성) dps Nenne Jeong Yeon-kwan dps Mano Kim Dong-gyu (김동규) tank ANAMO Jeong Tae-seong (정태성) support have once again jumped out ahead of the rest of the league with more games played than the Titans and an equally undefeated record. They won their two matches with ease, however the two teams ahead of them won equally as easily.
4. (+2) Los Angeles Gladiators (5-4)
For the first time this season, the Los Angeles Gladiators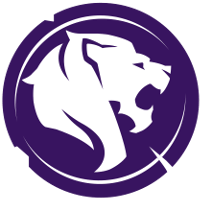 Los Angeles Gladiators OWL Rank #6 Shaz Jonas Suovaara flex support Void Kang Jun-woo (강준우) off tank Surefour Lane Roberts dps Decay Jang Gui-un (장귀운) dps rOar Gye Chang-hoon tank BigGoose Benjamin Isohanni support have a winning record. This is in large part thanks to a four match win streak that has helped the Gladiators rebound from a 1-4 start. The roster is now looking unstoppable with Decay and may be able to compete with the league's upper echelon.
5. (+4) Boston Uprising (6-3)
Even after trading away one of the best western off-tanks in the game, the Boston Uprising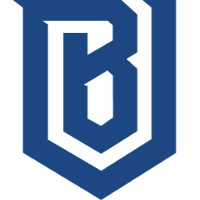 Boston Uprising OWL Rank #19 Persia Yang Zi-on flex support blasé Jeffrey Tsang dps Colourhex Kelsey Birse dps Stellar Lee Do-Hyung dps Fusions Cameron Bosworth tank Kellex Kristian Keller support have continued to surge and now find themselves with a 6-3 record. Their new off-tank, former Dallas Fuel player rCk , quickly fit in with his new team and won player of the match in his Uprising debut.
6. (-2) Toronto Defiant (6-3)
While the Toronto Defiant

Toronto Defiant OWL Rank #20 Neko Park Se-hyeon (박세현) flex support Logix Andreas Berghmans dps Mangachu Liam Campbell dps took care of business against the Washington Justice, they failed to hold off a surging Boston Uprising squad. Nonetheless, new recruit im37 seems to be filling in the hole left by Stellar 's retirement pretty well.
7. (-) Seoul Dynasty (4-4)
Taking the hot Los Angeles Gladiators to map five was about the best result the Seoul Dynasty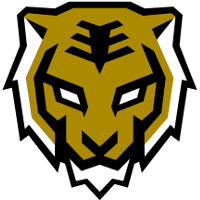 Seoul Dynasty OWL Rank #9 ryujehong Ryu Je-hong (류제홍) flex support Michelle Choi Min-hyuk off tank FITS Kim Dong-eon (김동언) dps ILLICIT Park Jae-min (박제민) dps Marve1 Hwang Min-seo (황민서) tank tobi Yang Jin-mo (양진모) support could ask for. While they failed to earn a win, they proved their ability to hold their own against one of the league's better teams. This is a strong follow-up to their stage playoffs victory over the New York Excelsior, and perhaps suggests that this could become a trend in their performance rather than an anomaly.
8. (+3) Chengdu Hunters (5-4)
The hype train for the Chengdu Hunters
Chengdu Hunters OWL Rank #10 Kyo Kong Chunting (孔春亭) flex support Elsa Luo Wenjie (罗文杰) off tank Jinmu Yi Hu (易虎) dps YangXiaoLong Zhang Zhihao (章智浩) dps Ameng Ding Menghan (丁蒙涵) tank Yveltal Li Xianyao (李先曜) support continues to roll on to start Stage 2. In fact, now might be the best time to hop on that locomotive. The newest patch has more teams that are beginning to experiment with Wrecking Ball and multiple DPS compositions -- compositions the Hunters have been working to perfect the whole season. They have a leg up on their competitors trying to veer away from GOATs and should be able to flex that experience. Their match against the Paris Eternal was the first example of that.
9. (-4) Philadelphia Fusion (6-3)
There are finally enough good-looking teams to warrant a drop in the Philadelphia Fusion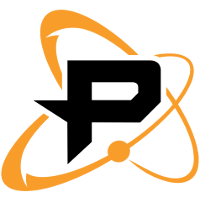 Philadelphia Fusion OWL Rank #13 Boombox Isaac Charles flex support Poko Gael Gouzerch off tank Carpe Lee Jae-hyeok (이재혁) dps EQO Josh Corona dps SADO Kim Su-Min (뜨용) tank neptuNo Alberto González support 's ranking. They took care of business throughout Stage 1, earning them a high ranking, but never really looked exemplary while doing so. Getting swept by the Excelsior is an example of their weakness and makes the Fusion look even worse when compared to the strong performances of their rivals.
10. (-) Dallas Fuel (4-3)
The Dallas Fuel
Dallas Fuel OWL Rank #18 uNKOE Benjamin Chevasson flex support NotE Lucas Meissner off tank aKm Dylan Bignet dps ZachaREEE Zachary Lombardo dps OGE Son Min-seok (손민석) tank Closer Jung Won-sik (정원식) support watched all of the action from home this week as they played no matches to open Stage 2. This should give them more time to work former Uprising star NotE into their lineup so his debut can be equally as strong as rCk's debut for the Uprising.
11. (+3) London Spitfire (5-4)
The up-and-down season for the London Spitfire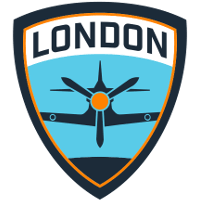 London Spitfire OWL Rank #14 Bdosin Choi Seung-tae (최승태) flex support Fury Kim Jun-ho (김준호) off tank Profit Park Joon-yeong (박준영) dps Gesture Hong Jae-hee (홍재희) tank Quatermain Song Ji-hoon (송지훈) support continued this week with a 2-0 performance to get back above .500. While their 4-0 result against the Reign was a strong showing, their 2-1 match against the Mayhem was a little too close for comfort. Nonetheless, their record has them in the top half of the standings.
12. (-4) Atlanta Reign (4-5)
The Atlanta Reign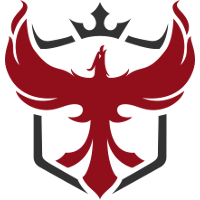 Atlanta Reign OWL Rank #7 Dogman Dusttin Bowerman flex support frd Nathan Goebel off tank NLaaeR Ilya Koppalov dps ErsTer Jeong Joon dps Pokpo Park Hyun-Jun (박현준) tank Masaa Petja Kantanen support have now lost four of their last five regular season matches and five of their last six matches overall. They have made a myriad of roster changes to try and correct course, although the effectiveness of these moves has yet to be seen. It will be hard to replace the recently retired Dafran and it's hard to see BABYBAY filling those shoes.
13. (-) Shanghai Dragons (3-6)
The Shanghai Dragons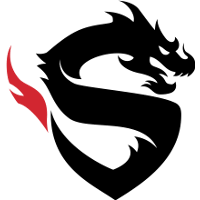 Shanghai Dragons OWL Rank #11 Luffy Yang Seong-hyeon (양성현) flex support envy Lee Kang-jae (이강재) off tank YoungJIN Jin Yong-jin dps Gamsu Noh Yeong-jin (노영진) tank DDing Yang Jin-hyeok (양진혁) flex CoMa Son Kyeong-woo (손경우) support had a tough first week of Stage 2 with matches against the Los Angeles Gladiators and the New York Excelsior. On the bright side, neither team managed a clean 4-0 against them. That's a good takeaway in a week in which seven of the 16 matches were 4-0 sweeps.
14. (+2) Paris Eternal (4-5)
The plummeting Paris Eternal
Paris Eternal OWL Rank #15 Finnsi Finnbjörn Jónasson off tank Greyy Luís Perestrelo flex support SoOn Terence Tarlier dps ShaDowBurn George Gushcha dps lhcloudy Roni Tiihonen tank Kruise Harrison Pond support got a much needed win when they swept the Guangzhou Charge to start the week, but followed it up by being swept by the Hunters. The Eternal are now utilizing a new lineup -- one with lhcloudy , Greyy and ShaDowBurn . Perhaps the best thing to come out of both the lineup change and the new patch is the opportunity to watch ShaDowBurn play Genji and Pharah again.
15. (-3) Guangzhou Charge (3-6)
The Guangzhou Charge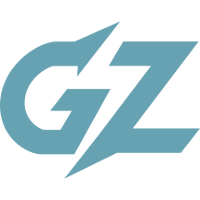 Guangzhou Charge OWL Rank #4 HOTBA Choi Hong-joon off tank Shu Kim Jin-seo flex support nero Charlie Zwarg dps Happy Lee Jung-woo (이정우) dps Rio Oh Seung-pyo (오승표) tank Chara Kim Jung-yeon (김정연) support have appeared to regress since their high point midway through Stage 1. Getting swept twice is far from a good look and the team certainly needs a course correction.
16. (-1) Hangzhou Spark (3-6)
Winning this week was a tough ask for the Hangzhou Spark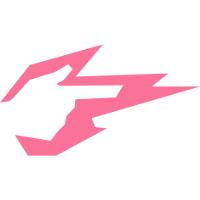 Hangzhou Spark OWL Rank #3 Ria Park Seong-wook (박성욱) off tank BeBe Yoon Hui-Chang (윤희창) flex support Adora Kang Jae-Hwan (강재환) dps GodsB Kim Kyeon-Bo (김경보) dps guxue Xu Qiulin (徐秋林) tank iDK Park Ho-jin (박호진) support as they had to face off against the top ranked Titans. Predictably, they were swept. They play just once again next week and it will again be against a tough opponent: the Boston Uprising.
17. (-) Houston Outlaws (3-4)
The extended break the Houston Outlaws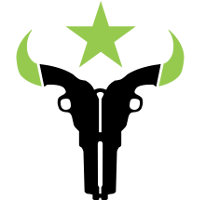 Houston Outlaws OWL Rank #17 Rawkus Shane Flaherty flex support SPREE Alexandre Vanhomwegen off tank Jake Jacob Lyon dps Danteh Dante Cruz dps Muma Austin Wilmot tank Boink Daniel Pence support have been granted between the end of Stage 1 and the beginning of Stage 2 has yielded no change in Outlaws personnel. For the second straight year, the Outlaws have a glaring hole that remains ignored by management: last year it was Tracer and this year it's at flex support. It's almost like the Outlaws have no interest in ever getting better.
18. (-) Los Angeles Valiant (0-8)
The Los Angeles Valiant
Los Angeles Valiant OWL Rank #8 SPACE Indy Halpern off tank Agilities Brady Girardi dps KSF Kyle Frandanisa dps FCTFCTN Russell Campbell tank KariV Park Young-seo (박영서) flex Custa Scott Kennedy support remain winless and were once again swept, but it was to a tough opponent in the San Francisco Shock. The Valiant's first win of the season and Packing10 's first win as an Overwatch League head coach will have to come another day.
19. (-) Washington Justice (1-8)
ArK is definitely an improvement at main support for the Justice. Perhaps the team can trade for other players to start building a roster that can win. While midseason is not an ideal time to build a competitive roster, it's better than floundering at the bottom of the table.
20. (-) Florida Mayhem (1-8)
Now the Florida Mayhem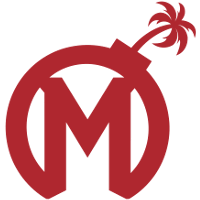 Florida Mayhem OWL Rank #16 Gargoyle Lee Beom-jun (이범준) off tank Sayaplayer Ha Jeong-woo (하정우) dps BQB Lee Sang-bum (이상범) dps Fate Koo Pan-seung (구판승) tank Kris Choi Jun-soo (최준수) support are not just losing matches, but also losing any possibility of a good public image they may have had. The team is clearly addressing a needed change in fixing communication by shifting the roster fully to Korean, but making this change after the season has already started -- especially less than a month and a half after adding a new western player -- makes the organization look incompetent and poorly prepared for the start of the season. If that wasn't bad enough, Mayhem assistant GM BEARHANDS became the subject of criticism for public comments he made about Shock flex support sleepy. Times are rough for the Florida Mayhem.
Weekly Wrap-up
This week's Overwatch was a refreshing change as teams moved more away from GOATs and more toward a variety of compositions including bunkers, dive and multiple DPS setups.
Part of that could be the unpredictability and experimentation that comes with a new patch, but hopefully that's not the case.
In fact, maybe it works just the opposite. As teams become more comfortable with the new balance changes they may become more willing to deviate from the tried and true GOATs variations they've grown accustomed to and practiced.
We can only hope as we watch the new patch play out.