Former Paris Eternal
Paris Eternal OWL Rank # Finnsi Finnbjörn Jónasson off tank Greyy Luís Perestrelo flex support DANYE Karol Szcześniak dps BenBest Benjamin Dieulafait tank NiCOgdh Nicolas Moret flex Kruise Harrison Pond support head coach daemoN has joined the Dallas Fuel
Dallas Fuel OWL Rank # uNKOE Benjamin Chevasson flex support NotE Lucas Meissner off tank aKm Dylan Bignet dps ZachaREEE Zachary Lombardo dps OGE Son Min-seok (손민석) tank Closer Jung Won-sik (정원식) support as an assistant coach. He will be filling the tank coaching role that was recently made vacant by cocco .
We're pleased to announce a new addition to the Fuel coaching staff!

Welcome @baemoN to the team as our new Tank coach. We're excited for the experience he brings to the team and don't forget to give him a follow!

Details: https://t.co/Fq43JZZMwg pic.twitter.com/rwww2PUQlI

— Dallas Fuel (@DallasFuel) April 3, 2019
daemoN left the Eternal just a few days ago, leaving the head coaching role vacant. His role has since been occupied by Féfé , who previously held an assistant coaching role with the team. Prior to this season, daemoN was an assistant coach for the Los Angeles Valiant
Los Angeles Valiant OWL Rank # SPACE Indy Halpern off tank Agilities Brady Girardi dps KSF Kyle Frandanisa dps FCTFCTN Russell Campbell tank KariV Park Young-seo (박영서) flex Custa Scott Kennedy support .
The team's official press release on daemoN's acquisition is as follows:
The Dallas Fuel announced it has signed Overwatch League coach Julien "daemoN" Ducros to the franchise's coaching staff, effective immediately. The 22-year-old French native joins the Fuel as an assistant coach and will work primarily with the team's tank players, following the retirement of coach Christian "Cocco" Jonsson. The Dallas Fuel are led by head coach Aaron "Aero" Atkins.

DaemoN served as the head coach for the Paris Eternal team in Stage 1 of 2019 Overwatch League season, and in previous coaching roles with the Los Angeles Valiant. Prior to entering the Overwatch League as a coach and trainer, daemoN was a professional League of Legends player and a coach for the French team GamersOrigin, as well as had coaching or analyst roles for Rogue and MoviStar.

"DaemoN brings expertise to our team that will be important to our success and player development in the current and future metas," said Aero of Dallas Fuel. "We're excited to have someone with daemoN's passion for competition and experience working with the Fuel."
The Fuel have been in the news twice this week, with the retirement of cocco and off-tank trade with the Boston Uprising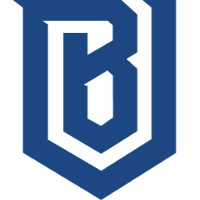 Boston Uprising OWL Rank # AimGod Min-seok Kwon flex support rCk Richard Kanerva off tank blasé Jeffrey Tsang dps Colourhex Kelsey Birse dps Fusions Cameron Bosworth tank Kellex Kristian Keller support being the team's two roster moves so far.
Dallas will open Stage 2 with a series against the Stage 1 champions in the Vancouver Titans on Friday, April 5.
The Dallas Fuel
Dallas Fuel OWL Rank # uNKOE Benjamin Chevasson flex support NotE Lucas Meissner off tank aKm Dylan Bignet dps ZachaREEE Zachary Lombardo dps OGE Son Min-seok (손민석) tank Closer Jung Won-sik (정원식) support players are:
And their staff are: