Gladiators Legion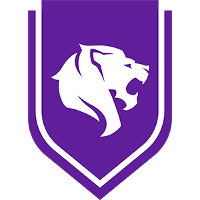 Gladiators Legion Inactive Roolf Randal Stark flex support eMIL Emil Sandgren off tank Dalton Dalton Bennyhoff dps Water Lee Min-seong (이민성) dps Luddee Ludvig Håkansson support have revealed their new roster and staff. The team will be joined by frd , Water and Luddee and will now include maid in the coaching staff.
NEW RECRUITS FOR A NEW WAR!

Players:
🛡️ : @Panker_OW, @frdwnr, & @xQc
⚔️ : @Dalton_OW & @OW_WATER
💉 : @luddee_ow & @RoolfOW

Coaches:
🗒️ : @maid_OW & @RaptorZOW

🔗 : https://t.co/iZBVJDRr5h pic.twitter.com/6z3hlGJcAP

— Gladiators Legion (@GLALegion) March 2, 2019
frd was last a member of Second Wind in Contenders Season 3 2018. He was coached by new Legion head coach maid while on the team. Before joining Second Wind, he played for Last Night's Leftovers in Contenders Season 1 2018.
Contenders North America will be Water's third different Contenders region in three seasons. Water played in Contenders Pacific during Season 3 2018 as the DPS for GE Pantheon KR. Before that, he played in Contenders China with Legend Young Beyond.
Luddee joins Gladiators Legion after spending 2018 with Angry Titans in Contenders Europe. He finished in the top four of every season of Contenders 2018 with his team, including second place finishes in Contenders Seasons 2 and 3.
The team has a new head coach in maid, who previously coached Second Wind. Second Wind finished in the top four of Contenders Season 3 North America as an unsponsored team in a run that included victories over three academy teams.
These additions come following an offseason in which the team parted ways with Pookz, Gods and Far, as well as assistant coach simon. They also added xQc as a backup main tank.
They begin play in Contenders North America East with a March 4 match against Chicken Contendies.
Gladiators Legion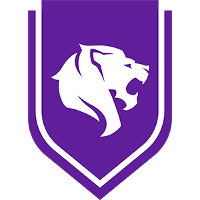 Gladiators Legion Inactive Roolf Randal Stark flex support eMIL Emil Sandgren off tank Dalton Dalton Bennyhoff dps Water Lee Min-seong (이민성) dps Luddee Ludvig Håkansson support currently are:
Dalton "Dalton" Bennyhoff (DPS)
Lee "Water" Min-seong (이민성) (DPS)
Nathan "FrdWnr" Goebel (Off-tank)
Félix "xQc" Lengyel (Tank)
Lee "Panker" Byung-ho (이병호) (Two-way Tank)
Ludvig "Luddee" Håkansson (Support)
Randal "Roolf" Stark (Flex Support)
And their staff is: