RunAway
RunAway Contenders KR Rank #10 F4zE Lim Si-hyun off tank Revenge An Hyeong-geun (안형근) flex support WOOHYAL Sung Seung-hyun (성승현) off tank Mer1t Choi Tae-min dps have announced the addition of DPS player D3CAL to the team.
2019 Contenders Season 1
Roster

Welcome DECAL

새로운 로스터를 공개합니다.
데칼 선수가 러너웨이에 오게 되었습니다.
환영해요 데칼선수 pic.twitter.com/qaezlBVoJU

— Runaway(러너웨이) (@Runaway_OW) February 23, 2019
This marks the first addition to RunAway's roster this year. The team took the Contenders 2018 Season 3: Korea title and also placed first in the NetEase Esports X Tournament - Winter.
D3CAL joins after previously playing for O2 Blast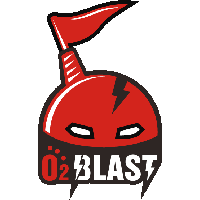 O2 Blast Contenders KR Rank #1 Kalios Shin Woo-yeol (신우열) off tank Finn Oh Se-jin (오세진) flex support Proper Kim Dong-hyeon (김동현) dps Kilo Jung Jin-woo (정진우) dps Dalgona Lee Ha-neul (이하늘) support (formerly known as O2 Team
O2 Team Inactive Cr0ng Nam Ki-cheol (남기철) off tank climax Maeng Ju-ho (맹주호) dps D3CAL Park Sung-in (박성인) dps Wily Kim Han-byeol (김한별) tank RAin Park Jae-ho (박재호) support Highly Lee Sung-hyeok (이성혁) support ), where he placed in the bottom two in Contenders Season 3 with O2 Team.
RunAway are set to compete in Contenders 2019 Season 1: Korea.
RunAway
RunAway Contenders KR Rank #10 F4zE Lim Si-hyun off tank Revenge An Hyeong-geun (안형근) flex support WOOHYAL Sung Seung-hyun (성승현) off tank Mer1t Choi Tae-min dps 's roster is: