Week one of Overwatch League competition is in the books, and Overwatch fans were certainly in for a treat. The competition was exciting for the most part and victorious upset made for a proper kick off for the 2019 season.
Admittedly, a number of teams were rated a bit too highly in the preseason power rankings, and it was nice to be proven wrong by good results. While it does give more work to do, the outcome is worth my time.
The week one power rankings are based on how teams performed in their matches and how cohesive they looked in game. A lot of expansion teams have really shown up to give the mid-table teams from last season a serious gut check.
Here are Hudsen's power rankings for the first week of the 2019 season.
1. (-) New York Excelsior (2-0)
It's hard to pin down who's currently number one since not many top teams have played each other, but the New York Excelsior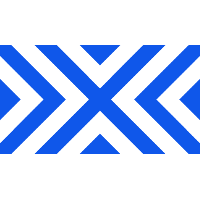 New York Excelsior OWL Rank #3 JJoNak Bang Sung-hyeon (방성현) flex support MekO Kim Tae Hong off tank Libero Kim Hye-sung (김혜성) dps Nenne Jeong Yeon-kwan dps Mano Kim Dong-gyu (김동규) tank ANAMO Jeong Tae-seong (정태성) support still look solid despite the current meta not being very friendly towards them. However, if the Excelsior want to maintain their spot at the top of the rankings, they will need better showings against upcoming competition (mostly against the Valiant) in both their 3-3 and counter compositions to prove that they are the best team in the league.
2. (+3) Hangzhou Spark (2-0)
The Hangzhou Spark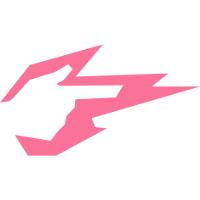 Hangzhou Spark OWL Rank #4 Ria Park Seong-wook (박성욱) off tank BeBe Yoon Hui-Chang (윤희창) flex support Adora Kang Jae-Hwan (강재환) dps GodsB Kim Kyeon-Bo (김경보) dps Krystal Cai Shilong ( 蔡世龙) dps guxue Xu Qiulin (徐秋林) tank iDK Park Ho-jin (박호진) support have looked stellar in their past week of matches. Ria 's D.Va play has looked incredible and both guxue and NoSmite are very strong as well, despite guxue being one of two Chinese players in a mostly Korean roster. Their upcoming matches are against the Outlaws and Spitfire, who are ranked as non-top 10 teams. The Spark should be expected to continue their dominant streak this upcoming week, and if the Excelsior falter much or lose a series, there's a good chance they can sit at the top of next week's power rankings.
3. (+5) Philadelphia Fusion (2-0)
The Philadelphia Fusion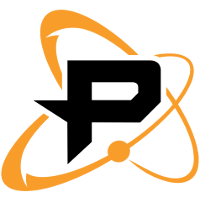 Philadelphia Fusion OWL Rank #6 Boombox Isaac Charles flex support Poko Gael Gouzerch off tank Carpe Lee Jae-hyeok (이재혁) dps EQO Josh Corona dps SADO Kim Su-Min (뜨용) tank neptuNo Alberto González support have come together and made some sparks fly. SADO 's Reinhardt looks rock solid, and Carpe has shown incredible prowess on Zarya. Not seeing fragi initially was confusing, as he was marketed to Philadelphia Fusion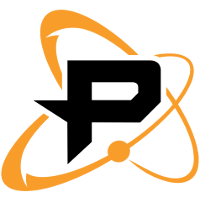 Philadelphia Fusion OWL Rank #6 Boombox Isaac Charles flex support Poko Gael Gouzerch off tank Carpe Lee Jae-hyeok (이재혁) dps EQO Josh Corona dps SADO Kim Su-Min (뜨용) tank neptuNo Alberto González support fans as their "Reinhardt specialist". But after their strong showings in week one, fragi making an appearance is unlikely unless SADO is simply unable to play for them. Their next week might look on paper like two easy matches, but they should not underestimate the Fuel. If the Fusion are on the ball in their next few matches, there's a chance they can snatch the top ranking from the Excelsior or the Spark if either one or both of them have a lackluster performance this upcoming week.
4. (-) Vancouver Titans (1-0)
A 4-0 win over a Shanghai Dragons roster that didn't even feature their recently acquired main tank is the reason why the Vancouver Titans
Vancouver Titans OWL Rank #2 JJANU Choi Hyeon-woo (최현우) off tank Twilight Lee Joo-seok (이주석) flex support Haksal Kim Hyo-jong (김효종) dps SeoMinSoo Seo Min-Soo (서민수) dps Bumper Park Sang-beom (박상범) tank SLIME Kim Sung-jun (김성준) support weren't rank higher in this week's power rankings. However, impressive performances over the Charge and Shock this upcoming week can easily get them into the top three rankings next week.
5. (-2) San Francisco Shock (1-1)
The San Francisco Shock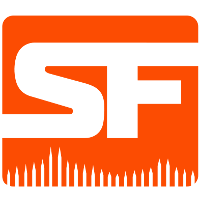 San Francisco Shock OWL Rank #1 ChoiHyoBin Choi Hyo-Bin (최효빈) off tank Viol2t Park Min-ki flex support sinatraa Jay Won dps Rascal Kim Dong-jun (김동준) dps super Matthew DeLisi tank Moth Grant Espe support have only one match this week against the Titans, and that match alone can determine how the rest of the season will go for the Shock. Hopefully their loss against the Gladiators last week will not be an indication of where the Shock's final destination in the standings, especially considering how highly they were ranked in the preseason. A win against the Titans keeps them in the top 5, but a loss can have them on the bubble of the top half of the rankings.
6. (-) Los Angeles Gladiators (1-1)
A loss against the Dynasty and a win against the Shock makes it confusing to tell what is going on with the Los Angeles Gladiators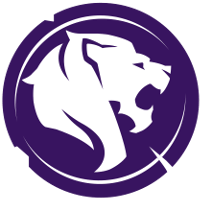 Los Angeles Gladiators OWL Rank #8 Shaz Jonas Suovaara flex support Void Kang Jun-woo (강준우) off tank Hydration João Pedro Goes Telles dps Decay Jang Gui-un (장귀운) dps rOar Gye Chang-hoon tank BigGoose Benjamin Isohanni support . rOar looked good, but not outstanding in their week 1 matches, and needs to take over the game more to give the Gladiators a formidable shot against a ferocious looking Eternal roster this upcoming week.
7. (+4) Paris Eternal (1-0)
With a dominant showing against the Spitfire to begin their season, the Paris Eternal
Paris Eternal OWL Rank #17 Greyy Luís Perestrelo flex support SoOn Terence Tarlier dps ShaDowBurn George Gushcha dps lhcloudy Roni Tiihonen tank NiCOgdh Nicolas Moret flex Kruise Harrison Pond support are really showcasing what elite European talent is capable of doing in the current meta. Their only match this week is against the Gladiators, whom are both hungry for a win. If the Eternal succeed, we might see them as high as top five in the league in next week's power rankings.
8. (-1) Los Angeles Valiant (0-1)
Izayaki has really stepped up to fill KariV 's role at flex support, but the Los Angeles Valiant
Los Angeles Valiant OWL Rank #14 SPACE Indy Halpern off tank Izayaki Kim Min-chul (김민철) flex support Agilities Brady Girardi dps KSF Kyle Frandanisa dps FCTFCTN Russell Campbell tank Custa Scott Kennedy support 's inability to find a win over the Spark doesn't make it feel guilty to knock the Valiant down a spot in the rankings. However, it's quote curious on what is going on with their main support; is Custa going to be benched for KuKi ? Why was he playing against the Spark over Custa? Will he be their main support in the Valiant's matches against the Excelsior and Defiant this week? It's concerning that there's questions being asked for a team so high in the rankings.
9. (+3) Atlanta Reign (1-1)
A 4-0 victory over the Mayhem and a close 3-2 loss against the Fusion is saddening but hopeful for the Atlanta Reign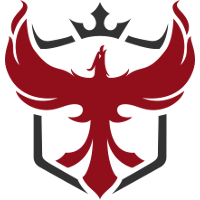 Atlanta Reign OWL Rank #10 Daco Seo Dong-hyung (서동형) off tank Dogman Dusttin Bowerman flex support ErsTer Jeong Joon dps BABYBAY Andrej Francisty dps Pokpo Park Hyun-Jun (박현준) tank Masaa Petja Kantanen support . Dafran has been nothing short of incredibly entertaining to watch, and it'll be expected for him to put on another show against the Defiant this upcoming week. Will we see more Torbjörn from Dafran? Only time will tell. Nonetheless, another 4-0 against the Defiant can have the Reign on the bubble of top 5 in next week's rankings.
10. (-1) Dallas Fuel (1-1)
Starting off the season getting 4-0'd by the Shock was certainly rough for the Dallas Fuel
Dallas Fuel OWL Rank #9 uNKOE Benjamin Chevasson flex support NotE Lucas Meissner off tank aKm Dylan Bignet dps ZachaREEE Zachary Lombardo dps OGE Son Min-seok (손민석) tank Closer Jung Won-sik (정원식) support , but getting a 3-1 win over the Dynasty was key for the Fuel to regain their footing after their first match of the season. Wins over the Charge and Fusion respectively are key for to justify keeping the Fuel above the Dynasty, who are currently below them in the rankings.
11. (-1) Seoul Dynasty (1-1)
Fissure has shown a lot of promise for the Seoul Dynasty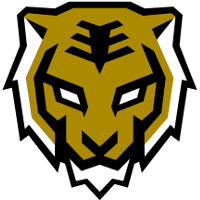 Seoul Dynasty OWL Rank #7 ryujehong Ryu Je-hong (류제홍) flex support Michelle Choi Min-hyuk off tank Munchkin Byeon Sang-beom (변상범) dps FITS Kim Dong-eon (김동언) dps Marve1 Hwang Min-seo (황민서) tank tobi Yang Jin-mo (양진모) support , and it showed in their win against the Gladiators on opening day. However, losing 3-1 to the Fuel stings for Dynasty fans and their top 10 ranking status. A good showing from the Dynasty against the Hunters this week could put them back in the top 10.
12. (-10) London Spitfire (0-2)
The London Spitfire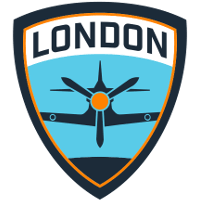 London Spitfire OWL Rank #5 Bdosin Choi Seung-tae (최승태) flex support Fury Kim Jun-ho (김준호) off tank birdring Kim Ji-hyuk (김지혁) dps Profit Park Joon-yeong (박준영) dps Gesture Hong Jae-hee (홍재희) tank NUS Kim Jong-seok (김종서) support have definitely encountered some turbulence and lost a lot of altitude from week 1. Their defeats against the Eternal and Fusion looked rooted in their inability to properly square up against other 3-3 teams. Gesture just doesn't look 100 percent comfortable playing Reinhardt against other good 3-3 teams, and it's shown in their results. A lot of this rides on him to put the Spitfire back in the top 10 of the league, and there's hope that see steps it up this week in their matches against the Justice and Spark this week.
13. (+4) Boston Uprising (1-1)
Again, the world doubted the prowess of the Boston Uprising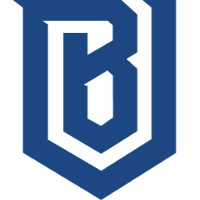 Boston Uprising OWL Rank #11 AimGod Min-seok Kwon flex support rCk Richard Kanerva off tank blasé Jeffrey Tsang dps Colourhex Kelsey Birse dps Fusions Cameron Bosworth tank Kellex Kristian Keller support going into the new season. Furthermore, the return of Colourhex from suspension will give the Uprising another good boost in overall power. Axxiom was not a bad Zarya by any means, but Colourhex and his flexibility are going to be a welcome addition to an Uprising roster that has essentially been one-dimensional for an entire week of league play.
14. (-1) Shanghai Dragons (0-2)
0 and 42. It's rather saddening to see a team with so much potential be matched up against two top five teams in their first week of league play. Maybe the Dragons have a chance to beat the Uprising with Gamsu slightly more acquainted with the team, but it'd be wise not to hold one's breath since they have Colourhex returning from suspension and have more team composition options at their fingertips.
15. (+4) Chengdu Hunters (1-0)
A win over the Charge was a great way for the Chengdu Hunters
Chengdu Hunters OWL Rank #15 Kyo Kong Chunting (孔春亭) flex support Elsa Luo Wenjie (罗文杰) off tank Jinmu Yi Hu (易虎) dps YangXiaoLong Zhang Zhihao (章智浩) dps Ameng Ding Menghan (丁蒙涵) tank Yveltal Li Xianyao (李先曜) support to start their season, but their next match against the Dynasty will really determine if the Hunters can really keep pace and break away from the bottom tier of teams.
16. (-) Toronto Defiant (1-0)
The Toronto Defiant

Toronto Defiant OWL Rank #12 envy Lee Kang-jae (이강재) off tank Neko Park Se-hyeon (박세현) flex support Ivy Lee Seung-Hyun dps im37 Hong Jin (홍진의) dps Yakpung Jo Gyeong-mu tank RoKy Park Joo-seong (박주성) support 's reverse sweep in their opening match is nice to look at on paper, but doesn't look great with the realization that the Outlaws blew their 2-0 lead and are against the Reign and Valiant this upcoming week. To makes matters worse, Neko will not be back until next week. Good performances against their upcoming competition are imperative for the Defiant to escape the bottom five.
17 (-3) Guangzhou Charge (0-1)
Losses against the Hunters and Eternal don't put the Guangzhou Charge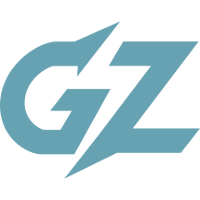 Guangzhou Charge OWL Rank #13 HOTBA Choi Hong-joon off tank Shu Kim Jin-seo flex support Happy Lee Jung-woo (이정우) dps Eileen Ou Yiliang (欧倚良) dps Rio Oh Seung-pyo (오승표) tank Chara Kim Jung-yeon (김정연) support off on the right foot, even more so that both of them were in the bottom half of the preseason power rankings. Impressive showings against the Fuel and Titans are nothing short of required to consider ranking the Charge outside of the bottom five.
18 (-2) Houston Outlaws (0-2)
It's painful to see the Outlaws lose last week against two teams without notable players in their lineups. It's also concerning that there are issues that the Houston Outlaws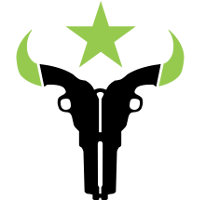 Houston Outlaws OWL Rank #18 Rawkus Shane Flaherty flex support SPREE Alexandre Vanhomwegen off tank Jake Jacob Lyon dps Danteh Dante Cruz dps Muma Austin Wilmot tank Boink Daniel Pence support management will try to deny is an issue for them until their season isn't redeemable. Last season, it was their lack of a reliable tracer player, and this season their problem areas are in their off-tank role and flex support role. Rawkus wasn't impressive last season, and so far it's shaping up to be more of the same. Maybe they can experiment with inserting Bani into his position, as he did play the role when the Outlaws core was known as FNRGFE
FNRGFE Inactive buds Casey McIlwaine dps clockwork Matt Dias dps Boink Daniel Pence support Bani Chris Benell support .
19 (-1) Florida Mayhem (0-1)
An 0-4 loss to the Reign didn't really get the new and mostly Korean Florida Mayhem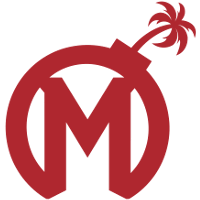 Florida Mayhem OWL Rank #20 Xepher Koo Jae-mo (구재모) off tank HaGoPeun Jo Hyeon-woo (조현우) flex support Sayaplayer Ha Jeong-woo (하정우) dps BQB Lee Sang-bum (이상범) dps Fate Koo Pan-seung (구판승) tank Kris Choi Jun-soo (최준수) support off on the right foot, and it's concerning that their upcoming matches against tough opponents will not end well for them. The Mayhem will continue to be in a rough patch in the coming week against the Fusion and Hunters respectively.
20 (-) Washington Justice (0-1)
The only match the Washington Justice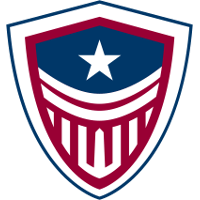 Washington Justice OWL Rank #19 SanSam Kim Hyang-ki (김향기) off tank sleepy Nikola Andrews flex support Corey Corey Nigra dps Ado Cheon Ki-Hyeon (천기현) dps janus Song Jun-hwa tank ArK Hong Yeon-joon support played this past week was against the Excelsior, and outside of their map win on Horizon Lunar Colony, the Justice didn't look impressive at all. They face off against the Spitfire next, but there's little hope for an upset despite London looking much weaker in this meta. However, taking maps off of these top teams can allow the Justice to rise up in next week's power rankings.
Weekly Wrap-up
With all the excitement of week 1 behind us, expect there to be less drastic moves from teams in next week's power rankings. This upcoming week of matches looks to be a test to see whether teams truly belong where they have been ranked. Arguably the marquee matchup of the week looks to be between the New York Excelsior vs Los Angeles Valiant on Friday. Regardless, every team (regardless of win-loss record) can benefit from a win or upset over their opponents this week.
Week 2 competition begins with the Washington Justice facing off against the London Spitfire.