Mayhem Academy
Mayhem Academy Contenders NA Rank #10 Manneten Tim Byhlund off tank Epzz Andreas Wallvingskog flex support Apply Damon Conti dps Shax Johannes Nielsen dps Mangachu Liam Campbell dps Wub Cameron Johnson dps FCTFCTN Russell Campbell tank Paintbrush Nolan Edwards support have announced the addition of DPS Wub and coach Curryshot to their roster.
Things are shaping up quite nicely over here...🤔

Welcome @CurryshotTV and @Wub_OW! pic.twitter.com/bWCSErQgLe

— Mayhem Academy (@MayhemAcademy) February 9, 2019
This marks the most recent change to Mayhem Academy's roster following their bottom four finish in Contenders 2018 Season 3: North America. Last month saw the addition of Mangachu to the team.
Wub joins Mayhem Academy from Mirage Sport Électronique
Mirage Sport Électronique Inactive Pizzademon Brent Lanoix flex support Shuh Pfleger Alban off tank Carter Carter Smith dps Chayne Shayne La Rocque tank Ojee Christian Han support , whom took the gold medal in their Open Division run. They eventually split, with most of Mirage forming Bermuda
Bermuda North America Rank #0 Guru Zechariah Koppes off tank Pizzademon Brent Lanoix flex support Carter Carter Smith dps ultimawep Brandon Wilson dps Hypnott Conor O'Rourke tank Ojee Christian Han support .
Curryshot heads to Mayhem Academy after previously coaching for One.PoinT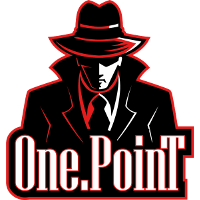 One.PoinT Contenders EU Rank #5 eMIL Emil Sandgren off tank Horthic Henrique Damião dps MirroR Chris Trịnh dps lateks Oliwer Fahlander tank Phatt Alexandre Silva support Scaler Victor Godsk support , who placed in the top four in Contenders 2018 Season 3: Europe.
Mayhem Academy are set to compete in the next season of Contenders North America.
Mayhem Academy
Mayhem Academy Contenders NA Rank #10 Manneten Tim Byhlund off tank Epzz Andreas Wallvingskog flex support Apply Damon Conti dps Shax Johannes Nielsen dps Mangachu Liam Campbell dps Wub Cameron Johnson dps FCTFCTN Russell Campbell tank Paintbrush Nolan Edwards support 's lineup is:
Their staff is: