The Shanghai Dragons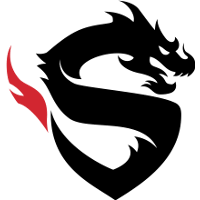 Shanghai Dragons OWL Rank #5 Izayaki Kim Min-chul (김민철) flex support Void Kang Jun-woo (강준우) off tank Fleta Kim Byung-sun (김병선) dps LIP Lee Jae-won (이재원) dps Fate Koo Pan-seung (구판승) tank LeeJaeGon Lee Jae-gon (이재곤) support have announced FEARLESS will rest in Korea for an undisclosed length of time to recover from a health condition. The Dragons said other players on the team will fill in at main tank for FEARLESS.
Announcement

Read: https://t.co/SsWduDo5uW

— Shanghai Dragons (@ShanghaiDragons) February 8, 2019
The Dragons have no other main tank players on their roster. YoungJIN played main tank for Afreeca Freecs during APAC Premier 2017 and GuardiaN played main tank for Lunatic-Hai during the fifth season of APEX Challengers, also in 2017. Neither player has played main tank for their teams since. Last season, Geguri often played Orisa for the Dragons.
FEARLESS was signed halfway through the first season of the Overwatch League when the franchise first moved to mix in Korean players with its previously all-Chinese roster. His inclusion wasn't enough to turn the fortunes of the Dragons around and thus they finished the season 0-40.
He was one of three players the organization retained during the offseason, the other two being Geguri and Diya . Despite releasing their other main tank, the Dragons opted not to sign a backup for FEARLESS.
The Dragons, without FEARLESS, will begin their Overwatch League season with a Valentine's Day matchup against the Hangzhou Spark. They play the Vancouver Titans two days later.