The Chengdu Hunters
Chengdu Hunters OWL Rank #13 Mmonk Zhou Xiang (周翔) flex support Daizi Ni Yuandong (倪远东) off tank Jinmu Yi Hu (易虎) dps Leave Huang Xin (黄馨) dps GA9A Qiu Jiaxin (仇佳鑫) tank Nisha Tan Li (谭力) support have announced a partnership with Chinese contenders team LGE.Huya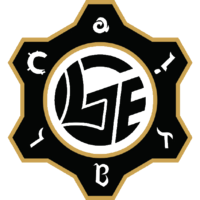 LGE.Huya Inactive Sven Hong Eun-teak off tank Kami Tang Yitao (唐毅滔) dps Mer1t Choi Tae-min dps Molly He Chengzhi (何诚智) support Lengsa Chen Jingyi (陈婧逸) support to form the academy team of the Hunters. The team will be called LGE.Huya. The team made the announcement on Weibo.
LGE.Huya will be jointly operated by LinGan e-Sports and Huya. The Hunters are owned by Huya, a popular Chinese livestreaming platform.
Their partnership with LGE may come as a surprise given it was previously revealed the Hunters were operated by Royal Never Give Up (RNG), a Chinese esports organization most well-known for their success in League of Legends.
Lin Gan e-Sports have finished in the top eight of every season of Contenders China 2018, but failed to make it out of the quarterfinal in each season. It is unknown how much of the roster, if anyone, will be retained as the organization transitions into its new role serving as the Hunters' farm team.
The team will have a guaranteed place in Contenders China 2019 Season 1. All academy teams are automatically invited to the first season of Contenders 2019.