Armament
Armament Inactive Daero flex support Sven Hong Eun-teak off tank RUFF Lee Geun-seo off tank Hiks flex support Vulture Im Seon-hyeok dps Spear Kim Chang-Jae (김창재) tank Ch0r0ng support coach BUTEUK has announced his free agency.
LFT ALL

Battletag : BUTEUK#3121
Position : Coach
E-mail : depo2820@gmail.com
Cellphone : +82 10-2365-0480 ( Daeho555/line ) ( DaeHo555 / Kakao talk )
Birth : 1993. 01. 14 ( 27 )

— LFT_BUTEUK (@depo2820) January 16, 2019
BUTEUK leaves after the team's top four finish in Contenders Season 3: Korea. They placed 3rd in their round to proceed to the playoffs, and won against GC Busan Wave
GC Busan Wave Inactive Ritz Son Dong-hoon (손동훈) off tank Sven Hong Eun-teak off tank AlphaYi Kim Joon (김준) dps DELIGHT Lee Young-hoi dps JJANGGU Cho Myung-heum (조명흠) tank DayDream Song Ji-hoon (송지훈) support Fielder Kwon Joon (권준) support in the quarterfinals before losing to eventual champions RunAway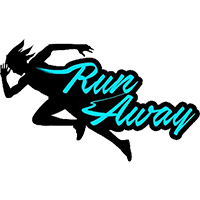 RunAway Contenders KR Rank #2 F4zE Lim Si-hyun off tank Revenge An Hyeong-geun (안형근) flex support WOOHYAL Sung Seung-hyun (성승현) off tank Assassin Kim Sung-won (김성원) dps Mer1t Choi Tae-min dps Mag Kim Tae-sung (김태성) tank ChiYo Han Hyeon-syuk (한현석) support in the semifinals.
Prior to joining WGS Armament, BUTEUK coached for GC Busan LUCIA in the Open Division Season 3: Korea, whom placed in the top eight of the playoffs. He would then join WGS after World Game Star H2
World Game Star H2 Inactive Arrow Park Min-Seok (박민석) dps D3CAL Park Sung-in (박성인) dps ZEBAGMonster Lee Jeong-Heong (이정헌) tank F4zE Lim Si-hyun tank Lastro Moon Jung-won (문정원) support Hyeonu Cho Hyeon-woo (조현우) support and Armament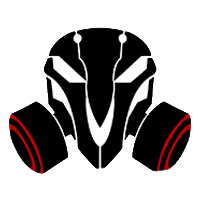 Armament Inactive TopDragon dps DPI Choi Yong-joon (최용준) dps zeus tank Enocass Bae Ji-hyeok (배지혁) tank Daero support Nogtte support merged together in September of last year.
WGS Armament finished in the top four of Contenders Korea Season 3. They were eliminated by Runaway in the semifinal.
Armament
Armament Inactive Daero flex support Sven Hong Eun-teak off tank RUFF Lee Geun-seo off tank Hiks flex support Vulture Im Seon-hyeok dps Spear Kim Chang-Jae (김창재) tank Ch0r0ng support 's current roster is: