The Guangzhou Charge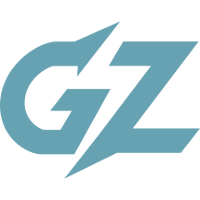 Guangzhou Charge OWL Rank #5 Shu Kim Jin-seo flex support Cr0ng Nam Ki-cheol (남기철) off tank nero Charlie Zwarg dps Happy Lee Jung-woo (이정우) dps Rio Oh Seung-pyo (오승표) tank Chara Kim Jung-yeon (김정연) support have announced their intentions to field an academy team in Contenders China. They are currently searching for a team manager and a head coach to begin the team.
⚡GZ Charge will be forming an academy team to compete in China Contenders this year. We want to develop the next generation of great players for the Charge, and we're looking for great leaders to help us.
Click link - https://t.co/B9h3GDatE5
Email: hr_contenders@gzcharge.net pic.twitter.com/NJMAEs0j56

— Guangzhou Charge (@GZCharge) January 19, 2019
The Guangzhou Charge were one of three Chinese teams added to the Overwatch League this offseason, the other two being the Hangzhou Spark and the Chengdu Hunters. Of the three, the Charge are the first to officially announce an academy team.
They will not be the first academy team in Contenders China, however. Team CC is the academy team of the Shanghai Dragons. In three seasons as the Dragons' academy team, Team CC has made it to the semifinal twice. They've never made it to the grand final of Contenders China.
The Charge's academy team is guaranteed a place in the first season of Contenders China 2019. It was revealed in October that all academy teams would receive automatic invites to the first Contenders season of 2019.