NYYRIKKI Frost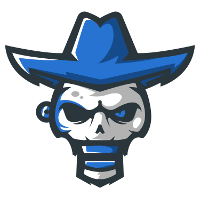 NYYRIKKI Frost Inactive Skipah Jussi Mehtälä dps Brokkie Toni Sauhke support Dennia Dennis Forsblom support , whose main roster is currently undefeated in Open Division Europe, have added several players and staff to their main roster and added a second team.
The team added main support Dennia in November. He was the first player from outside Finland to join the team. Dennia had competed in every Contenders season since 2017 until Contenders Season 3. This includes a top four finish with 123 in 2017's Contenders Season One.
It's time to welcome @DenniaTF2 to #theHUNT!

NYYRIKKI Signs Dennia to our Overwatch Roster

🔗 https://t.co/DHrkGRQjKZ#theHUNT #esportsfi pic.twitter.com/CJmXyQ7FvW

— NYYRIKKI (@NYYRIKKIesports) November 23, 2018
More recently, the team announced their head coach would be CommanderX . He has previous experience working as an analyst for the Sydney Drop Bears. Outside of coaching, he has been an English caster for the Finnish Assembly LAN tournaments and written articles for over.gg.
Please welcome @CommanderX_ to #theHUNT as Overwatch Head Coach!

🗞️ https://t.co/x03iwpMMpY#WelcomeCommander 👨🏻‍💼 pic.twitter.com/dfAyN7gUJx

— NYYRIKKI (@NYYRIKKIesports) January 2, 2019
They have also added a pair of players from their all-Irish team that competed at Dublin Games Festival. DPS FlexG is now a sub for the main NYYRIKKI roster while off-tank andy is now a coach for the team. Coach söör has moved over to coaching for the main team.
Support player jönssoni will now be an assistant coach, as well. NYYRIKKI have also welcomed back support player perry as a player development coach for both of the organization's rosters. The team will operate with seven players and five coaches.
The main roster will now be known as NYRIKKI FROST. The organization's second roster is NYYRIKKI ICE. FROST is currently 6-0 in Open Division Season 1 Europe 2019 while ICE is 5-1.
The roster of NYYRIKKI Frost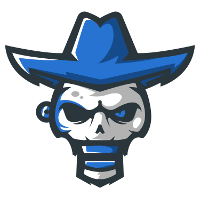 NYYRIKKI Frost Inactive Skipah Jussi Mehtälä dps Brokkie Toni Sauhke support Dennia Dennis Forsblom support ' FROST squad is now:
Samuli "BAITO" Karppinen (DPS)
Jussi "SKIPAH" Mehtälä (DPS)
Aaron "FlexG" Kay (DPS)
Tommi "Dommels" Pakarinen (Off Tank)
Leo "Lepadef" Norpila (Tank)
Dennis "Dennia" Forsblom (Support)
Toni "Brokkie" Sauhke (Flex Support)
The team's staff are: