The Boston Uprising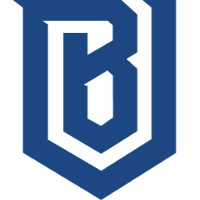 Boston Uprising OWL Rank # AimGod Min-seok Kwon flex support rCk Richard Kanerva off tank blasé Jeffrey Tsang dps Colourhex Kelsey Birse dps Fusions Cameron Bosworth tank Kellex Kristian Keller support have added spackle as an analyst. In addition, MrBleeple will be stepping back to finish his education in Canada.
@MrBleeple_PhD will be continuing his education back in Canada.

However, he will still be assisting with community and other team needs. pic.twitter.com/vrSbSWgzR9

— Boston Uprising (@BostonUprising) October 20, 2018
spackle has never previously coached in the highest tiers of Overwatch before joining the Uprising, nor has he played on a professional team. The Uprising will be his first experience at the professional level of Overwatch.
While MrBleeple will be away from the team in pursuit of his education, he will continue assisting the team with community management. It is unknown whether he will provide remote coaching or if he will step back from his analysis work.
Earlier this week, the Uprising added Gunba as an assistant coach. The franchise has not yet added any new players to its Overwatch League roster this offseason.