Team United Kingdom 2018
United Kingdom 2018 Inactive Smex Eoghan O'Neill off tank MikeyA Michael Adams dps Kyb Finley Adisi dps Fusions Cameron Bosworth tank Boombox Isaac Charles support Kruise Harrison Pond support main tank ChrisTFer has announced he will be stepping down from the World Cup roster to pursue coaching. In his place, Fusions of the British Hurricane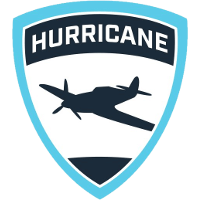 British Hurricane Contenders EU Rank #2 Skairipa Robert Lupsa flex support Finnsi Finnbjörn Jónasson off tank Yiqids Victor Yiqids dps Hybrid Dominic Grove dps Helv Esteban Fernandez tank Admiral Oliver Vahar support will be stepping up to compete with the rest of his fellow countrymen at Blizzcon.
We as a team couldn't thank @ChrisTFerOW any more for all the hard work and dedication he's put into the team.

We're proud to have Chris represent the 7Lions at both the 2017 & 2018 Overwatch World Cup and we lad to have him as part of our coaching staff, going into Blizzcon https://t.co/QCIWq17b87

— Team UK Overwatch (@7LionsOW) October 3, 2018
This announcement marks the end of ChrisTFer's competitive chapter in Overwatch. Prior to his involvement with Team United Kingdom, he competed in Overwatch Contenders 2018 Season 2 Europe with 6nakes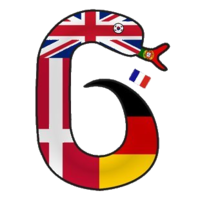 6nakes Inactive Asking William Vetter dps Zaprey Nikolaj Ian Moyes dps ChrisTFer Christopher Graham tank , who made the postseason playoffs. Their playoff run was cut short by Winstrike Team
Winstrike Team Inactive Txao Ilya Makarov off tank kensi Artem Budiak dps uNFixed Andrei Leonov dps sharyk Normund Faterins tank Engh Andrey Sholokhov support MayN Alexander Mukhin support in the quarterfinals.
I should clarify I have no intention of playing again and will commit everything to become the best coach.

— ChrisTFer (@ChrisTFerOW) October 3, 2018
Most of 6nakes ended up splitting after the season, and are looking for new organizations to play within the upcoming competition. ChrisTFer was one of the players that did not elect to seek a new banner to play under.
Fusions on the other hand was a part of the British Hurricane roster that both won Contenders 2018 Season 1 Europe and disappointed its fans in the second season of European Contenders competition with a 9th-10th place finish.
The Hurricane's most recent finish demoted them to Contenders Season 3 Trials to face off against rising talent for another spot in Contenders. The Trials period will begin on October 13 and conclude near the end of the month on the 28.
Team United Kingdom's first match at Blizzcon will be against Team United States 2018
United States 2018 Inactive SPACE Indy Halpern off tank sinatraa Jay Won dps Hydration João Pedro Goes Telles dps Muma Austin Wilmot tank Rawkus Shane Flaherty support Moth Grant Espe support on Friday, November 2 at 7:15 p.m. EDT (4:15 p.m. PDT). Their match will be the third quarterfinals match that day, with the China 2018
China 2018 Inactive Lateyoung Ma Tianbin (马添彬) off tank Krystal Cai Shilong (蔡世龙) dps Shy Zheng Yangjie (郑杨杰) dps Leave Huang Xin (黄馨) dps guxue Xu Qiulin (徐秋林) tank Yveltal Li Xianyao (李先曜) support Sky He Junjian (何军剑) support and Finland 2018
Finland 2018 Inactive zappis Joonas Alakurtti off tank Taimou Timo Kettunen dps LiNkzr Jiri Masalin dps Davin Tuomo Leppänen dps fragi Joona Laine tank BigGoose Benjamin Isohanni support Shaz Jonas Suovaara support quarterfinals match preceding their own.
The United Kingdom 2018
United Kingdom 2018 Inactive Smex Eoghan O'Neill off tank MikeyA Michael Adams dps Kyb Finley Adisi dps Fusions Cameron Bosworth tank Boombox Isaac Charles support Kruise Harrison Pond support roster is: