Bazooka Puppiez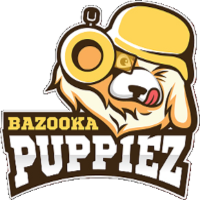 Bazooka Puppiez Inactive Mete Metehan Aksüt off tank cRNKz Joshua Santana dps kraandop Timber Rensen tank sab Mats Bauer support have announced their new roster heading into Contenders Season 2 Europe. Four players from their Trials roster have been swapped out in favor of four new additions.
This will be our roster for contenders EU
⚔️
🇬🇧@yungksp
🇻🇳@MirroRvn
🛡️
🇷🇺@Toniclol
💪
🇩🇪@MeteOW
💉
🇳🇱@ImTrispear
🇺🇸@Insomniaq123
🔄
🇸🇪@BarbieQ9130
🇺🇸@SITOW94
🗒️
🇱🇧@Kekbondi_OW
🇩🇪@LuckyMojo

— Bazooka Puppiez (@BazookaPuppiez) June 26, 2018
Mete returns to the Puppiez after being a member of both the 2017 and 2018 Contenders Season 1 editions of the team. He had not been on a team between the time he left and rejoined the Bazooka Puppiez.
Trispear and BarbieQ9130 join the team after previously playing for That's a Disband in the last season of Contenders and the most recent season of Trials. Trispear is listed as a starter while BarbieQ9130 is expected to come off the bench.
The last new addition to the squad is sit, previously with GOATs. He is listed as a substitute for the team.
We are sad to announce the departure of @moursi_ow, @TseiniOW, @hypnottow and @awkwardOW. We would like to thank them for their dedication and hard work while playing with us, and we wish them all the best in the future.

— Bazooka Puppiez (@BazookaPuppiez) June 26, 2018
Leaving the roster are moursi, Tseini, Hypnott and awkward. None of the four have been announced to new teams as of yet.
The Bazooka Puppiez play their first match of Contenders Season 2 July 2 against 6nakes.
The Bazooka Puppiez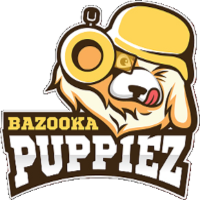 Bazooka Puppiez Inactive Mete Metehan Aksüt off tank cRNKz Joshua Santana dps kraandop Timber Rensen tank sab Mats Bauer support lineup is now:
Kai "ksp" Collins (DPS)
Chris "MirroR" Trịnh (Flex)
Metehan "Mete" Aksüt (Flex)
Denis "Tonic" Rulev (Tank)
Daan "Trispear" Robben (Support)
Jason "Insomniaq" Knittle (Support)
Corey "sit" Scoda (DPS Substitute)
Jonas "BarbieQ9130" Hestréus (Flex Substitute)
"Kekbondi" (Manager)
"Mojo" (Owner/Manager)