INTRO WAVE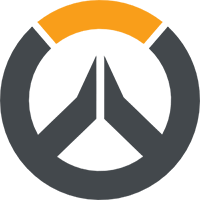 INTRO WAVE Inactive JJANGGU Cho Myung-heum (조명흠) dps GodSeJung Lee Young-hoi dps DeFlect Kim Min-seo dps AlphaYi Kim Joon (김준) dps Ritz Son Dong-hoon (손동훈) tank Fantasy Jang Min-ki (장민기) tank ION Lim Ji-Heon (임지헌) tank Edison Kim Tae-hoon (김태훈) flex Mentalist Kim Chung-in (김충인) support Fielder Kwon Joon support DayDream Song Ji-hoon (송지훈) support have announced a partnership with the City of Busan, and will rename their team to GC Busan Wave
GC Busan Wave Korea Rank #9 AlphaYi Kim Joon (김준) dps DeFlect Kim Min-seo dps GodSeJung Lee Young-hoi dps JJANGGU Cho Myung-heum (조명흠) dps Fantasy Jang Min-ki (장민기) tank ION Lim Ji-Heon (임지헌) tank Ritz Son Dong-hoon (손동훈) tank Edison Kim Tae-hoon (김태훈) flex DayDream Song Ji-hoon (송지훈) support Fielder Kwon Joon support .
안녕하세요 오늘 좋은 소식을 전하기 위해 찾아왔습니다. 기존 INTRO WAVE팀이 과거 로얄로더의 영광을 이루어낸 GC Busan과 협약하여 앞으로 GC Busan Wave로서 활동하게 되었습니다. Fatcat 시절부터 많은분들의 관심과 선수들의 노력과 기존 INTRO WAVE 및 GC Busan의 지원에 감사드립니다. pic.twitter.com/8h5We5WE5V

— GC BUSAN WAVE (@GCBUSANWAVEOW) May 20, 2018
INTRO WAVE made their debut last November under the Team FatCat banner, with most of the team consisting of former NC Wolves players that competed in APEX Challengers Season 5. In March, they were acquired by entertainment company INTRO Entertainment, and rebranded as INTRO WAVE.
The partnership marks the City of Busan's reentry into Overwatch, having previously sponsored the BlossoM ran lineup that took the APEX Season 4 title. Since then, most of the roster was signed onto the London Spitfire franchise for the Overwatch League, while BlossoM rebuilt and managed a new team themselves in Contenders Korea.
The team is currently competing in Season 2 of the Open Division in Korea, where they'll have to make the top four to advance to the Contenders Trials for Season 2.
GC Busan Wave
GC Busan Wave Korea Rank #9 AlphaYi Kim Joon (김준) dps DeFlect Kim Min-seo dps GodSeJung Lee Young-hoi dps JJANGGU Cho Myung-heum (조명흠) dps Fantasy Jang Min-ki (장민기) tank ION Lim Ji-Heon (임지헌) tank Ritz Son Dong-hoon (손동훈) tank Edison Kim Tae-hoon (김태훈) flex DayDream Song Ji-hoon (송지훈) support Fielder Kwon Joon support 's lineup is now: