Boston Uprising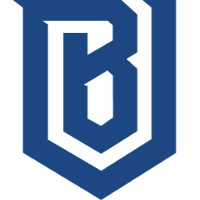 Boston Uprising OWL Rank #20 Myunbong Seo Sang-min (서상민) flex support punk Leyton Gilchrist off tank Colourhex Kelsey Birse dps Jerry Min Tae-Hui (민태희) dps Fusions Cameron Bosworth tank mikeyy Michael Konicki tank Halo Kobe Hamand support academy team Uprising Academy
Uprising Academy Contenders NA Rank #11 False Nick Wiseman off tank Aztac Park Jeong-soo (박정수) flex support TAP Thomas Alexander Prins dps Wayfast Tomer Gishri dps kraandop Timber Rensen tank dridro Arthur Szanto support have announced the signings of main support dridro and DPS player Wayfast .
One more for the backline. Please welcome @dridroOW!

From Uprising Academy GM @Andrewkendo: "Very excited to add Arthur to our support line! It will be a lot of fun to watch Aztac and Dridro as a tandem." pic.twitter.com/x7XLCfM0Eu

— Uprising Academy (@UprisingAcad) July 1, 2020
Firepower on the way. Welcome @WayfastOW!

From Uprising Academy GM @Andrewkendo: "Good to finally see Wayfast make it to Uprising Academy. Tomer has been on our radar for some time now, and we believe he has tremendous potential as a player." pic.twitter.com/4b8lz2mfBN

— Uprising Academy (@UprisingAcad) July 1, 2020
The two additions are the latest in a string of changes Uprising Academy have made following a disappointing Contenders season where they missed the playoffs. The team has split with Doggo and signed flex support Aztac last week.
This will be dridro's first team since the Montreal Rebellion disbanded in April earlier this year. Uprising Academy is the second academy team he's joined, the first being the Rebellion.
Wayfast, on the other hand, will be joining an academy team for the first time. He was last a member of Raspberry Racers, who made it to the grand finals of Contenders 2020 Europe Season 1. He and his teammates lost the grand final to the British Hurricane.
Uprising Academy now have seven players on their roster. They have a player at every position. They are North America's only academy team at this time.
Uprising Academy
Uprising Academy Contenders NA Rank #11 False Nick Wiseman off tank Aztac Park Jeong-soo (박정수) flex support TAP Thomas Alexander Prins dps Wayfast Tomer Gishri dps kraandop Timber Rensen tank dridro Arthur Szanto support 's roster is:
Their staff is: