GC Busan Wave
GC Busan Wave Contenders KR Rank #12 Utah Jang Jun-yeong off tank PaeSeul Lee Jun-seo flex support Anomy Yang Jun-Yeong (양준영) dps Vulture Im Seon-hyeok dps Judy Oh Tae-seok (오태석) tank Vipk Lim Min-seok support have announced their new roster for the next week of Contenders Trials Korea. It consists mostly of the previous Looking For Sponsor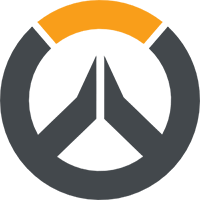 Looking For Sponsor Inactive Bright Park Eun-woo (박은우) off tank PaeSeul Lee Jun-seo flex support Anomy Yang Jun-Yeong (양준영) dps Vulture Im Seon-hyeok dps Parfait tank Vipk Lim Min-seok support roster, as well as main tank Judy .
안녕하세요! GC BUSAN WAVE 팀의 새로운 로스터를 공개합니다 ( ´╹ᗜ╹)

새롭게 시작하는 GC BUSAN WAVE 팀에게도 뜨거운 응원과 관심 부탁드리며 좋은 모습 보여드릴 수 있도록 노력하겠습니다!٩(ˊᗜˋ)و

감사합니다. ♡´・ᴗ・♡ pic.twitter.com/8PhpCAxXKe

— GC BUSAN WAVE (@GCBUSANWAVEOW) April 21, 2020
GC Busan Wave released their previous roster at the end of March after they had not won a match in 2020 -- other than a seventh place tiebreaker against T1 during the Contenders Korea Seeding Tournament. They had mostly been together since the start of 2018.
The new roster mostly features the lineup of Looking For Sponsor, an unsponsored team that qualified for Week 2 of Contenders Korea after defeating the old GC Busan Wave lineup in Week 2 of Trials.
A number of them have previously played for other Contenders teams. PaeSeul played in Season 3 of Contenders Pacific 2018 with PHOENiX and briefly with Simplicity at the beginning of 2020. Vipk was a member of BlossoM when they played in Season 3 of Contenders Korea 2018. However, most of them are rookies, with this season being their first season of Contenders.
Judy also joins GC Busan Wave. He previously was a player in Heroes of the Storm before transitioning to Overwatch. He was a member of White Whale Incheon Esports before they disbanded in Feburary. He then played for Ares Gaming in Week 2 of Contenders 2020 Season 1: Pacific.
The retooled GC Busan Wave will now play against OZ Gaming
OZ Gaming Contenders KR Rank #9 Skewed Kim Min-seok (김민석) flex support Silvercoin Park Hwa-rang off tank ZEST Kim Hyun-woo (김현우) dps Develop Chae Rak-hoon (채락훈) dps Da1Da1Sm00th Hwang Sung-hwan (황성환) tank Friday Cho Min-jae (조민재) support in the next week of Trials Korea.
GC Busan Wave
GC Busan Wave Contenders KR Rank #12 Utah Jang Jun-yeong off tank PaeSeul Lee Jun-seo flex support Anomy Yang Jun-Yeong (양준영) dps Vulture Im Seon-hyeok dps Judy Oh Tae-seok (오태석) tank Vipk Lim Min-seok support is now: