The Hangzhou Spark's academy team Bilibili Gaming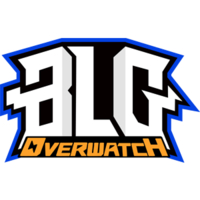 Bilibili Gaming Contenders CN Rank #1 irony Kim Hyeong-woo (김형우) flex support Kodomo Zhou Yi (周易) off tank Pineapple Li Zhuo (李卓) dps 800 Huang Li Hongding (黄李鸿定) tank Hyunjae Hyun Jae-hyeok (현재혁) support has announced their new roster on Weibo ahead of the 2020 Contenders season. DPS players Shy and Yakumo have left the Contenders roster, while Ak1te , Meka , Sleep and Nisha has joined.
Shy will scrim with the main Spark lineup, despite not being an official member of the Spark, while Yakumo will retire from competitive play. The two are veteran players from the Chinese scene, with their competitive histories dating back to 2016 on separate teams. They were united under the Bilibili Gaming banner in 2019, and finished in the semifinals in both seasons of Contenders China that year.
Replacing the two veterans are DPS Later and off-tank player Meka, with neither of them having played in any season of Contenders previously. Later is only on Bilibili Gaming on a trial basis, according to the team.
Sleep and illusion are the team's new support duo, replacing Coldest and M1ka after the latter two were promoted to the main Spark lineup in January. Sleep has had experience in Contenders, recently playing for Cyclone Coupling in Contenders Pacific 2019: Season 2. illusion was previously in retirement since the end of 2019 to focus on studies. He formely played for T1w, which was previously Guangzhou Charge's academy team under the name T1w.GZA, and obtained a Contenders championship title in 2018 Season 3.
Bilibili Gaming remains to be one of the few teams in Contenders China with a full Chinese roster. Their roster is at seven players, one below the maximum roster capacity for Contenders. They will play in the first week of Contenders China 2020: Season 1, after qualifying for it in the seeding tournament that occurred in January.
Bilibili Gaming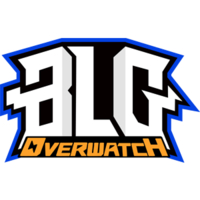 Bilibili Gaming Contenders CN Rank #1 irony Kim Hyeong-woo (김형우) flex support Kodomo Zhou Yi (周易) off tank Pineapple Li Zhuo (李卓) dps 800 Huang Li Hongding (黄李鸿定) tank Hyunjae Hyun Jae-hyeok (현재혁) support are: