The Hangzhou Spark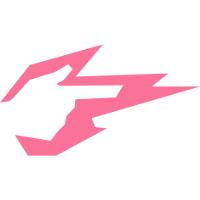 Hangzhou Spark OWL Rank #6 BERNAR Shin Se-won (신세원) off tank irony Kim Hyeong-woo (김형우) flex support Shy Zheng Yangjie (郑杨杰) dps AlphaYi Kim Joon (김준) dps guxue Xu Qiulin (徐秋林) tank superich Wu Gengtuo (吴梗拓) support have announced the promotion of academy players Coldest and M1ka to the main team.
Glad to announce that COLDEST and M1KA join us from BLG.OW! The support duo of our academy team impressed the coaches & roster with their gameplay and dedication. As their technique & teamwork continue to grow, we believe they shall become an essential part of us. Get hype!#bang pic.twitter.com/ioaP6Z086m

— Hangzhou Spark (@Hangzhou_Spark) January 15, 2020
Coldest and M1ka have played together since the inception of Contenders China at the beginning of 2018. Both were a part of Team Skadi's Gift, which later became Flag Gaming. They steadily improved with every season in 2018. After finishing in the quarterfinals in Season 1, they ended their run in the semifinals in Season 2 before losing to T1w in the grand finals in Season 3.
In 2019, the two joined Bilibili Gaming, the Spark's academy team. In addition to playing in Contenders, the two have also participated in several other minor tournaments in China as part of Bilibili Gaming, most notably winning the Summer edition of the LanStory Cup in 2019.
However, a Contenders trophy eluded them, as Bilibili Gaming fell in the semifinals to eventual champions LGE.Huya in both seasons of Contenders China 2019.
The Spark are no strangers to picking up Chinese players in a largely Korean roster. Their sole main tank is guxue, and the team picked up Krystal, though he is now suspended and has potentially left the team. The Spark also supposedly lifted academy off-tank ZiJin to the main team during the 2019 season, according to the offseason's player contract list.
Coldest and M1ka are the only player additions the Spark have made so far in the offseason. The team released Revenge and sent NoSmite to the Paris Eternal. The only other addition the Spark have made is adding yeah to their coaching staff.
The Spark now have ten players on their roster.
The roster of the Hangzhou Spark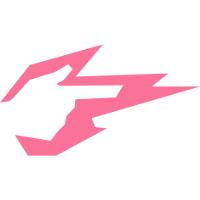 Hangzhou Spark OWL Rank #6 BERNAR Shin Se-won (신세원) off tank irony Kim Hyeong-woo (김형우) flex support Shy Zheng Yangjie (郑杨杰) dps AlphaYi Kim Joon (김준) dps guxue Xu Qiulin (徐秋林) tank superich Wu Gengtuo (吴梗拓) support is:
The coaching staff are: