Finnish esports organization NYYRIKKI Esports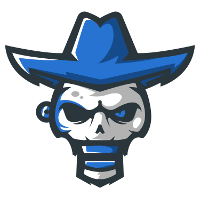 NYYRIKKI Esports Inactive TEK36 Théo Guillebaud off tank Hybrid Dominic Grove dps Clowd Viljami Pikkumäki dps Chubz Simon Vullo tank have announced they've acquired the Contenders spot of Team Gigantti
Team Gigantti Inactive zappis Joonas Alakurtti off tank Davin Tuomo Leppänen dps Leaf Lucas Loison dps Milkyman Otto Sarén tank Zuppeh Aleksi Kuntsi support , who dropped out of Contenders in December.
We are proud to announce we have acquired @TeamGigantti's spot for @owpathtopro to continue Finnish #Overwatch into 2020!🤠🔥

🛡️ @numlocked
🛡️ @TEK36OW
⚔️@Vizility
⚔️@hybridow
💉@ZuppehOW
💉@SkairipaOW
💼@Tanizhq

COACH TBA🤫

🔗https://t.co/ql6TKN1aOq#theHUNT #esportsfi pic.twitter.com/UkWzMAJK4G

— NYYRIKKI 🇫🇮 (@NYYRIKKIesports) January 10, 2020
NYYRIKKI will replace Team Gigantti as the sole Finnish organization in Contenders. They will use a roster entirely different from Team Gigantti's except for one player.
The one Gigantti holdout joining them is flex support Zuppeh . His new teammates are DPS players Hybrid and Vizility , off-tank TEK36 , main tank numlocked and support Skairipa .
While he has played in Trials before, Hybrid will make his Contenders debut with NYYRIKKI. All other players on the squad are Contenders veterans. numlocked joins the team after he was released by Team Envy earlier this week. Vizility joins NYYRIKKI following his most recent stint with the Montreal Rebellion. TEK36 and Skairipa were on teams in Contenders Europe last season.
Although NYYRIKKI has competed in Overwatch for multiple years, this will be their first time competing in Contenders. Masaa played for NYYRIKKI before joining Team Gigantti and later the Atlanta Reign.
The team will be managed by Tanizhq , who is also a manager and analyst for the Montreal Rebellion. He said he is working with both teams to get as much experience as possible and because regions and scrim times don't overlap.
NYYRIKKI will play in the Contenders Europe seeding tournament.
The NYYRIKKI Esports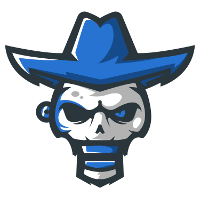 NYYRIKKI Esports Inactive TEK36 Théo Guillebaud off tank Hybrid Dominic Grove dps Clowd Viljami Pikkumäki dps Chubz Simon Vullo tank roster is: