Contenders Australia team Sydney Drop Bears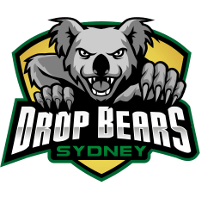 Sydney Drop Bears Inactive JKap Jacques Lutter off tank Fundrae Andres Duran tank Akraken Dario Falcao-Rassokha support has announced their new roster for the 2020 edition of Contenders. It features three returning players as well as three new faces. In addition, the team also announced the addition of two new coaches.
Highlighting the Drop Bears' new acquisitions is Thai DPS THK . Previously, he played for Xavier Esports, and has been with the team for all five seasons of Contenders Pacific that they have played in. Out of the five seasons, THK and Xavier Esports have failed to make it to playoffs only once. This will be his first time joining a team from the land down under, but this would not be the Drop Bears' first time acquiring a Thai player. In Season 1 of Contenders Australia 2019, the team picked up main tank Teetawat from Giant Lynx.
The team's tank line has completely changed from last season. On off-tank, Sydney Drop Bears have brought in South Korean DoRi . This will be his Contenders debut. Meanwhile, the Drop Bears welcome Minny as the team's new main tank. He replaces Dreamer, who joined the Los Angeles Valiant in the Overwatch League earlier in the offseason. Minny played for Ground Zero Gaming in the last season of Contenders Australia, where they finished second in the group stage. He will be reuniting with Winter and Fluro, who were former teammates of his on the Melbourne Mavericks.
Sydney Drop Bears also announced two new additions to their coaching staff. Their new head coach will be DarkZero , who previously had experience coaching Chicken Contendies in North America and Orgless and Hungry in Europe. Joining him in the assistant coach role will be Talavin , who coached UP Gaming in South America. They replace Noxious, who was recently tapped to coach Uprising Academy.
The three-time Contenders champion will now be eyeing a fourth trophy heading into 2020. The first look at the Drop Bears' new roster will be in the preliminary seeding tournament for Contenders 2020 that will begin January 6.
The Sydney Drop Bears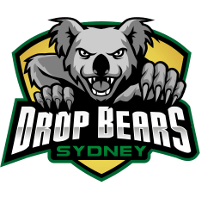 Sydney Drop Bears Inactive JKap Jacques Lutter off tank Fundrae Andres Duran tank Akraken Dario Falcao-Rassokha support are:
Their coaches are: