Uprising Academy
Uprising Academy Contenders NA Rank #7 False Nick Wiseman off tank Aztac Park Jeong-soo (박정수) flex support TAP Thomas Alexander Prins dps Wayfast Tomer Gishri dps kraandop Timber Rensen tank dridro Arthur Szanto support , the academy team of the Boston Uprising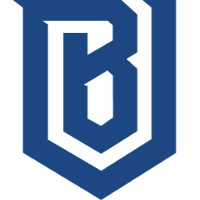 Boston Uprising OWL Rank #20 Myunbong Seo Sang-min (서상민) flex support punk Leyton Gilchrist off tank Colourhex Kelsey Birse dps Jerry Min Tae-Hui (민태희) dps Fusions Cameron Bosworth tank mikeyy Michael Konicki tank Halo Kobe Hamand support , have announced the additions of DPS TAP and main support Phatt .
Time to bolster the arsenal.

Welcome DPS player @TAP_OW to the Uprising Academy lineup! pic.twitter.com/ScbVut6TQB

— Uprising Academy (@UprisingAcad) December 9, 2019
Another one? Another one!

For our second addition of the week, please welcome @PhattOW to the Uprising Academy! pic.twitter.com/dgMr5J2mjF

— Uprising Academy (@UprisingAcad) December 10, 2019
TAP will make his Contenders debut with Uprising Academy. He has never competed at this level previously, nor does he have any experience in Contenders Trials.
Phatt, on the other hand, has competed in Contenders since Contenders 2018 Season 2. He most recently was a member of the Angry Titans roster. He is the third member of Angry Titans to be added to Uprising organization this offseason: off-tank brussen joined the Overwatch League roster and coach iLka joined the Overwatch League coaching staff.
The two additions put Uprising Academy at five total players from the European region and one player from North America. This would appear to contradict Contenders region-locking rules which mandate a team have no more than three players from outside the region in which the team is based.
Uprising Academy now have a player for every position. Their off-tank, Mouffin, is a two-way player.
The next season of Contenders begins in 2020.
Uprising Academy
Uprising Academy Contenders NA Rank #7 False Nick Wiseman off tank Aztac Park Jeong-soo (박정수) flex support TAP Thomas Alexander Prins dps Wayfast Tomer Gishri dps kraandop Timber Rensen tank dridro Arthur Szanto support 's lineup is:
Their staff is: