The former roster of GRUNTo Esports
GRUNTo Esports Inactive salty Noah Smith off tank robdab Robert Garcia flex support Wub Cameron Johnson dps ONIGOD Stefan Fiskerstrand dps Umtae Um Tae-hyeong (엄태형) tank Zholik Blake Solberg support , who split with the organization at the beginning of the month, has rebranded as Third Impact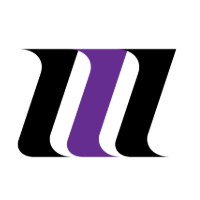 Third Impact Inactive iCy John Kazura off tank Lr1s Kim Seung-Hyun (김승현) flex support ta1yo Sean Taiyo Henderson dps Reyzr Jack Francis dps Decod Jørgen Myrlund tank Zholik Blake Solberg support . Additionally, support player HTPHarold has revealed he will move to a coaching role.
Looks like we finally fixed that static issue.

More to come soon. pic.twitter.com/favCvoBgyf

— Third Impact (@ThirdImpactGG) August 10, 2019
We're really glad that we can keep Harold on the team as he transitions to a coaching role. He's a fantastic teammate, and we're lucky to keep him around. We're excited to see what he can do in a coaching role! https://t.co/4zb7t2LiKa

— Third Impact (@ThirdImpactGG) August 11, 2019
Third Impact parted ways with the GRUNTo Esports organization shortly after they finished the regular season of Contenders North America East. They earned the second seed and a first-round bye in the playoffs after finishing the season 6-1.
At the time of their departure, Bam, the team's social media manager said, "We wanted to do our own thing. We have a vision for the way we want things to run and operate, and we believe that going on our own was the best way of doing that."
Despite that, he said the team was still willing to listen to organizations and offers.
HTPHarold had been a support for the roster since they first entered Contenders Trials as Chicken Contendies at the beginning of the year. His playing time was limited, however, as he only played in one match between two Contenders seasons. As a result, he has moved to a coach and has decided to focus on helping Third Impact's current support players.
Two teams from North America East will qualify for the Contenders Gauntlet later this year. If they win their semifinal match, Third Impact will qualify for the Gauntlet.
They play that semifinal match on August 13.
GRUNTo Esports
GRUNTo Esports Inactive salty Noah Smith off tank robdab Robert Garcia flex support Wub Cameron Johnson dps ONIGOD Stefan Fiskerstrand dps Umtae Um Tae-hyeong (엄태형) tank Zholik Blake Solberg support are:
Their coaching staff is: