DPS player Stellar has returned to professional play from retirement and joined the Boston Uprising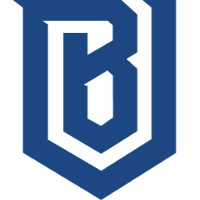 Boston Uprising OWL Rank #20 Myunbong Seo Sang-min (서상민) flex support punk Leyton Gilchrist off tank im37 Hong Jin-ui (홍진의) dps Valentine Kim Byoungju dps Stand1 Seo Ji-Won (서지원) tank Faith Hong Gyu Kim support .
🚨New player alert!🚨

We're excited to add @dohyung6130 to #BostonUp. Welcome, Stellar!

🔗: https://t.co/570VM9dX9C pic.twitter.com/25Acxc6PUG

— Boston Uprising (@BostonUprising) July 15, 2019
Stellar began the season as a member of the Toronto Defiant when he and two of his teammates from O2 Ardeont were signed by the expansion franchise in the offseason.
He played in every Stage 1 match for the Defiant alongside fellow O2 Ardeont DPS Ivy. The team went 5-2 in Stage 1 and lost in the quarterfinals of the stage playoffs to the San Francisco Shock.
Stellar then retired after Stage 1. Since then, the Defiant have moved away from the all-Korean roster they began the season with and have since built a mixed-nationality roster.
His new team will also be a mixed roster. He is the fourth Korean player to join the team. Two of the others, AimGod and Persia, play flex support and have yet to play at the same time this season. The team's last Korean player, Axxiom, has not played since Stage 1.
He is the roster's 10th player overall and third DPS player. The Uprising's other DPS are Blasé and Colourhex.
The Uprising are currently 17th in the standings with a 8-13 record, putting them one match outside of the cutoff for the play-in tournament. The Uprising will have a chance to play their way into the postseason playoffs if they finish in the top 12 of the standings.
Their next match is July 27 against the Guangzhou Charge.
The Boston Uprising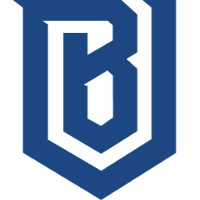 Boston Uprising OWL Rank #20 Myunbong Seo Sang-min (서상민) flex support punk Leyton Gilchrist off tank im37 Hong Jin-ui (홍진의) dps Valentine Kim Byoungju dps Stand1 Seo Ji-Won (서지원) tank Faith Hong Gyu Kim support 's lineup is:
Jeffrey "Blasé" Tsang (DPS)
Kelsey "Colourhex" Birse (DPS)
Lee "Stellar" Do-Hyung (DPS)
Richard "rCk" Kanerva (Off-tank)
Park "Axxiom" Min-sub (박민섭) (Tank)
Cameron "Fusions" Bosworth (Tank)
Kristian "Kellex" Keller (Support)
Renan "alemao" Moretto (Support)
Kwon "AimGod" Min-seok (Flex Support)
Yang "Persia" Zi-on (Flex Support)
Their coaches are: