The Hangzhou Spark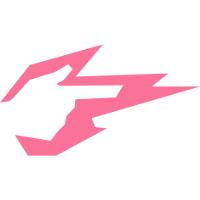 Hangzhou Spark OWL Rank #6 BERNAR Shin Se-won (신세원) off tank irony Kim Hyeong-woo (김형우) flex support Shy Zheng Yangjie (郑杨杰) dps AlphaYi Kim Joon (김준) dps guxue Xu Qiulin (徐秋林) tank superich Wu Gengtuo (吴梗拓) support announced that DPS Bazzi and tank player NoSmite will be joining their academy team, Bilibili Gaming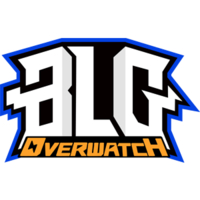 Bilibili Gaming Contenders CN Rank #1 irony Kim Hyeong-woo (김형우) flex support Kodomo Zhou Yi (周易) off tank Pineapple Li Zhuo (李卓) dps 800 Huang Li Hongding (黄李鸿定) tank Hyunjae Hyun Jae-hyeok (현재혁) support , as two-way players.
Spark at the academy team: @Bazziow & @nosmite1 reinforce BLG.ow as 2-way players! pic.twitter.com/HTuuCUAZGh

— Hangzhou Spark (@Hangzhou_Spark) June 27, 2019
Both players have failed to see Overwatch League play time outside of Stage 1. NoSmite was splitting time with fellow main tank guxue before the latter settled as the starting tank player for the Spark. Bazzi mostly played Brigitte for the Spark in Stage 1, however his role has been replaced by Adora and Krystal since then.
This will be the first roster change for Bilibili Gaming since they announced their roster in March. Except for the Guangzhou Charge's now defunct academy team, the Spark's academy team is the only Chinese academy team to utilize two-way players. The two Korean players will be joining a full Chinese squad on Bilibili Gaming, being the first foreign imports for the team.
Bilibili Gaming now has nine players on their roster, meaning at least one player will sit out for each week of Contenders.
Recently, the team won the Summer 2019 edition of the LanStory Cup, netting them 100,000 yuan (~$14,500 USD) as prize money. They will now be attempting to seek a championship in Contenders after finishing in the semifinals last season.
The next season of Contenders China begins July 1.
The roster of Bilibili Gaming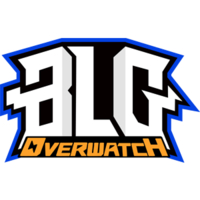 Bilibili Gaming Contenders CN Rank #1 irony Kim Hyeong-woo (김형우) flex support Kodomo Zhou Yi (周易) off tank Pineapple Li Zhuo (李卓) dps 800 Huang Li Hongding (黄李鸿定) tank Hyunjae Hyun Jae-hyeok (현재혁) support is: