North American Contenders team Chicken Contendies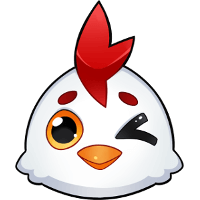 Chicken Contendies Inactive salty Noah Smith off tank robdab Robert Garcia flex support harbleu Anthony Ballo dps Wub Cameron Johnson dps TiZi Hwang Jang-hyeon (황장현) tank Zholik Blake Solberg support have been signed by GRUNTo Esports
GRUNTo Esports Inactive salty Noah Smith off tank robdab Robert Garcia flex support Wub Cameron Johnson dps ONIGOD Stefan Fiskerstrand dps Umtae Um Tae-hyeong (엄태형) tank Zholik Blake Solberg support . Additionally, the team has brought on GetAmazed as a coach.
This is it. We have been acquired by @GRUNToEsports and taking on a new identity for the coup in this Contenders Season 2 of 2019. More exciting news to come with the announcement of this partnership and we all of you chicks support us in this adventure. @owpathtopro pic.twitter.com/KNPRvG4dF8

— GRUNTo Overwatch (@GRUNToOW) June 17, 2019
You thought we were done? Not even close! Please welcome #coach @GetAmazed_ow! #Oneabovetherest pic.twitter.com/Ee2FS8Y0fW

— GRUNTo Esports (@GRUNToEsports) June 18, 2019
This signing is a rare exception for the organization owned by American combat veterans, as they typically only field teams consisting entirely of veterans. They stated in their news release, "Chicken Contendies have agreed to a short-term contract and will be representing GRUNTo Esports in the Contenders League for season two, 2019. GRUNTo traditionally fields teams consisting of all veterans, but this is their second venture into larger, more competitive teams."
Chicken Contendies automatically qualified for Contenders Season 2 following a playoff appearance in Contenders Season 1. They will compete in North America East this season.
The team recently announced the additions of main tank TiZi and DPS Wub.
The team will now also add GetAmazed, except as a coach rather than a player. GetAmazed played off-tank for Contenders teams in 2018, most notably for Contenders Europe 2018 Season 2 champions Eagle Gaming.
He is not the first Eagle Gaming alum to move to coaching. PiPou is now the coach of Samsung Morning Stars and KnOxXx is a coach for the British Hurricane.
The newly-minted GRUNTo Esports squad play Uprising Academy on June 19 in their first match of Contenders Season 2.
GRUNTo Esports
GRUNTo Esports Inactive salty Noah Smith off tank robdab Robert Garcia flex support Wub Cameron Johnson dps ONIGOD Stefan Fiskerstrand dps Umtae Um Tae-hyeong (엄태형) tank Zholik Blake Solberg support are:
Their coaching staff is: