Contenders team HSL Esports
HSL Esports Contenders EU Rank #8 Vendetta off tank snappe Robin Uotila flex support SirGibson Gabriele Londero dps Kage dps ADM tank Barotz support have announced the departure of Danish flex support Scaler . His spot on the team will not be vacant for long, as he is being replaced by fellow countryman Ding .
🦁ROSTER CHANGE🦁
We sadly have to announce that @Scaler_OW will no longer be part of our Overwatch Contenders Roster.
We wish him the best of luck for his future as He leaves for a better opportunity.
Goodbye Scaler , make sure to #GetWild🦁.

Announcement coming up SOON 👀👀. pic.twitter.com/b16FwKIgHE

— HSL Esports (@HSLesports) June 16, 2019
🦁WELCOME @Dingdane 🦁
After our recent roster change, today we are proud to publicly announce that @Dingdane will be joining us on our Overwatch Contenders journey!
We're more than happy to have him onboard.
Welcome to the HSL Esports Family Ding!#GetWild 🦁 pic.twitter.com/tAIMHRCjXj

— HSL Esports (@HSLesports) June 17, 2019
Ding joins the roster from Shu's Money Crew EU after playing a single match with the team, which ended in Shu's Money Crew EU defeating Angry Titans over five maps. HSL's most recent match also had them going to five maps against Clockwork Vendetta. Like Shu's Money Crew EU, the team pulled out a win on the fifth map.
At the time of writing, Scaler has not been announced as an addition to any other team.
The last time HSL was in the news was when they purchased their Contenders spot from former unsigned team One.PoinT and announced the team's full roster. Scaler was the only member that was previously a part of the One.PoinT roster before the change of ownership.
Ding will be replaced by German flex support Kaan on Shu's Money Crew EU's starting roster. illbebest was revealed as a member of SMC at the same time as Ding, but began his stint with the team on the bench.
HSL Esports will square off against Young and Beautiful for their week 2 match in Contenders Europe 2019 Season 2. It will take place at 7:00 p.m. CET.
HSL Esports
HSL Esports Contenders EU Rank #8 Vendetta off tank snappe Robin Uotila flex support SirGibson Gabriele Londero dps Kage dps ADM tank Barotz support are:
The roster of Shu's Money Crew EU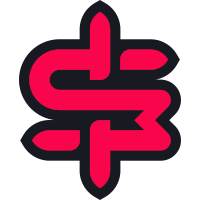 Shu's Money Crew EU Contenders EU Rank #5 sab Mats Bauer flex support Naru Marcel Blömer off tank Feez Perry Nayler dps erki Erik Nolander dps Hades Diego Du Marez tank Coomber John Coomber support is: