With Contenders Trials Europe underway, Young and Beautiful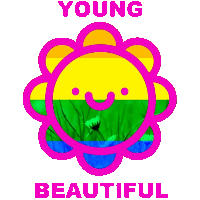 Young and Beautiful Contenders EU Rank #3 Naru Marcel Blömer off tank Boombox Isaac Charles flex support NiCOgdh Nicolas Moret dps syca Jae dps BenBest Benjamin Dieulafait tank Kruise Harrison Pond support have announced a new roster that features four new faces and five departures.
Been a while, but we're now back and ready to announce our roster for Contenders Trials season 2!

🛡️ @kraandopOW
🛡️ @brussenn
⚔️ @JonaStelma
⚔️ @Yiqids1
💉 @HunniOW
💉 @FDGoDOW
💪 @fierceow
💉 @BlueXow
🧠 @DavidSOW

Come watch us today as we face @ClockVendetta !

— Young and Beautiful (@YaB_OW) May 9, 2019
Among the new faces are Yiqids , FDGoD , brussen , and coach DavidS. Yiqids joins the team from One.PoinT after the squad finished in the top six in the most recent Contenders season, narrowly escaping being relegated back to Trials. FDGoD and brussen haven't been seen around Contenders competition for a while, as the former did not find success in reaching Contenders with HSL Esports, while the latter was last seen on the final iteration of Bazooka Puppiez in Contenders 2018 Season 3 Europe. As for DavidS, he is a new face to the high tier Overwatch scene and was recently picked up from the Open Division team fenix. He is the only staff member currently on the team.
As for the team's now former staff members, Fichael , Cija , and Maff , Maff left in late April while Fichael departed in early May in search of other opportunities. Maff had been a part of the team since Young and Beautiful's previous trials run to begin 2019, while Fichael joined the team alongside Jona in early March. Just recently, however, manager Cija was announced as the most recent of departures from the unsigned European squad.
LFT Assistant Coach OWL / Contenders / Academy [EU or NA]
Previously with Young and Beautiful, Caverna Esports
Full time availability.
References and portfolio available upon request.
Resume: https://t.co/l2OucV07fy

— Fichael (@FichaelOW) May 4, 2019
Sometimes you gotta let go. I'm no longer working for @YaB_OW . I've learned so much, from all aspects of being in a team, did head coaching, player coaching, managing and what nots. But that's the thing, I want to go developing myself as a data analyst. Thank you for the ride.

— Maff (@maffthinks) April 26, 2019
It is with sadness that we announce Cija moves on from YaB at the end of the season. We give a huge thanks to her for all she did to bring the team through Contenders Trials and ensured YaB remained in T2. We know she'll shine in her new position!

— Young and Beautiful (@YaB_OW) April 10, 2019
Young and Beautiful have already played two matches in Contenders Trials, winning one match and losing another. Their loss was at the hands of Clockwork Vendetta, while their most recent victory was in their match against Crescent Dew.
The team's next match is against Wind and Rain) on May 16. At the time of writing, they sit at fifth in the standings with a 1-1 win-loss record and 3-5-0 map record.
The current roster of Young and Beautiful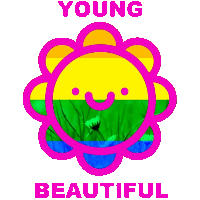 Young and Beautiful Contenders EU Rank #3 Naru Marcel Blömer off tank Boombox Isaac Charles flex support NiCOgdh Nicolas Moret dps syca Jae dps BenBest Benjamin Dieulafait tank Kruise Harrison Pond support is:
Jonathan "Jona" Stelma (DPS)
Victor "Yiqids" Yiqids (DPS)
Nikolaj "Fierce" Svendsen (Off-tank)
Thomas "brussen" Brussen (Off-tank)
Timber "kranndop Rensen (Tank)
Patrik "BlueX" Papšo (Flex Support)
Eskii "Hunni" Keller-Larsen (Flex Support)
Brice "FDGoD" Monscavoir (Support)
David "David" Strid (Coach)