After failing to qualify for the North America West playoffs, Phase 2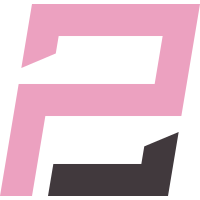 Phase 2 Contenders NA Rank #11 Odd off tank A10 Alex Kuipers dps Malthel Josh Gonzales dps Dynasty dps Hades Diego Du Marez tank has lost DPS player ItsOnyx , off-tank player Pika , support player Nishik and coach Solheim . Duplicate has also left the team.
I am no longer part of @Phase2OW I want to thank them all for the opportunity to work with all the amazing players and staff there. I hope you guys pop off in trials #UnPhased

With this I am again lft Contenders/Academy as head / strategic coach
Resume available upon request.

— Solheim (@AskSolheim) April 25, 2019
[NA] LFT Offtank
NA Contenders S1 2019 with Phase 2
NA Contenders S3 2018 with Kungarna
NA Contenders Trials S3 with U4

-Have a lot of T2 experience and dedicated to improve
-DM for more info
Discord: Pika#8565

— Pika (@PikaOW) April 22, 2019
Alright, Its about time. It was a fun journey on @Phase2OW but all things must come to an end. I'm Glad I met everyone involved and honestly from the bottom of my heart I love you all. GGS to everyone and good luck next season 👍

— its onyx (@itsonyxlol) April 25, 2019
LFT flex support, previously with phase 2 for 2019 contenders season 1.

DM for resume on Twitter or discord: Nishik#1477

— Nishik (@nishikow) April 23, 2019
Phase 2 finished last in the NA West standings with a 0-7 win-loss record and will be relegated back to Contenders trials to earn another spot in Contenders, should they find enough players. It has not been announced when Contenders Trials 2019 Season 2 will be held.
The last time Phase 2 was in the news was earlier this month when the team lost Phaz and Olu. To replace them, Rat and GÜNTHER were added to the team.
Recently, main tank Duplicate has announced he will also be leaving the team and entering free agency. This leaves Rat and GÜNTHER as the only remaining players on the roster. As for analyst Ronaldingo and manager Guppy , their futures with the team have not been announced.
An amazing part of my overwatch journey comes to an end today, I am announcing my leave from @Phase2OW . I'm so grateful for all the experiences and memories I made with this team since Open season 3. Love you all❤️

— Dupe (@Dupelicate) April 26, 2019
The North America West playoffs have not begun yet. Playoff competition will begin on Monday, April 29 with Square One facing off against NRG Esports in the quarterfinals. After that match, XL2 Academy and ATL Academy will clash in another quarterfinals match to round out the night.