French DPS player Flippy has joined One.PoinT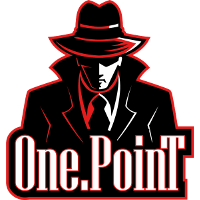 One.PoinT Inactive Polly Lucas Widèn dps zYKK Thomas Hosono dps Scaler Victor Godsk support Engh Andrey Sholokhov support as the team's fourth DPS player.
Today @FlippzoR joins the family as our new DPS player-
Please give him a warm welcome as he helps us finish out this season strong as we head into playoffs! pic.twitter.com/LPu24ndrV3

— One.PoinT (@OnePoinTow) April 7, 2019
The last time One.PoinT were in the news was when they found two players to increase their roster size from five players to seven players. The additions were zYKK at DPS and Chubz at main tank.
Flippy's addition to the team reunites him with TEK36 , who he has a long history of playing on teams with, even dating back to before Overwatch. Among the teams in Overwatch were PENTA Sports
PENTA Sports Inactive TEK36 Théo Guillebaud off tank Lalli Matias Kivimäki dps Flippy Hugo Perhirin dps akke Aleksi Kivimäki tank BALLOC Sebastian Berendt tank Dennia Dennis Forsblom support Epzz Andreas Wallvingskog support mkL Mikael Skjønhaug support and melty eSport Club
melty eSport Club Inactive baud Julien Robert off tank NiCOgdh Nicolas Moret dps Hqrdest Jeremy Danton dps Badger Bo Katzenmaier tank DeGuN Laurent Prinderre support TEK36 Théo Guillebaud support , and the two played on rosters under the NerdRage and Epsilon esports banners prior to their Overwatch days in Team Fortress 2.
One.PoinT's next match is against Eternal Academy
Eternal Academy Inactive Hafficool Hafþór Hákonarson off tank Ding Danni Rasmussen flex support Patiphan Patiphan Chaiwong dps Tsuna Samir Ikram dps erki Erik Nolander dps MuZe Kim Young-hun (김영훈) tank CQB Yang Hao-Cheng support on April 11th. They currently sit fourth in the European contenders standings at a 3-3 win-loss record.
One.PoinT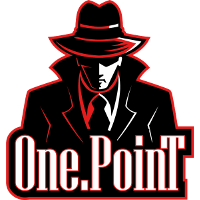 One.PoinT Inactive Polly Lucas Widèn dps zYKK Thomas Hosono dps Scaler Victor Godsk support Engh Andrey Sholokhov support 's roster and staff are:
Lucas "Polly" Widèn (DPS)
Victor "Yiqids" Yiqids (DPS)
Hugo "Flippy" Perhirin (DPS)
Thomas "zYKK" Hosono (DPS)
Théo "TEK36" Guillebaud (Off-tank)
Simon "Chubz" Vullo (Tank)
Andrey "Engh Sholokhov (Support)
Victor "Scaler" Godsk (Support)
Raymond "Kolsti" Tea (Head Coach)
Maryne "Kiyow" Forin (Manager)