Chinese organization Team CC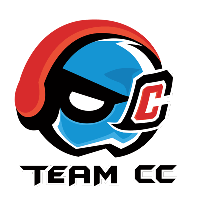 Team CC Contenders KR Rank #3 innovation Oh Seok-hyun (오석현) dps superich Wu Gengtuo (吴梗拓) support has announced on Weibo that they will be transferring main tank player FALLEN to Cyclone Coupling
Cyclone Coupling Inactive mg Wu Dongjian (吴董健) off tank Sleep Shi Tianyou (石天佑) flex support LEECHANGSOON Lee Chang-min (이창민) dps ToT dps FALLEN Huang Yulong (黄禹龙) tank Charon Zhang Jingkun (张靖坤) support .
FALLEN is most well known for his Reinhardt play. A rookie in Contenders, he split time on Team CC with fellow main tank GagA. He joins Cyclone Coupling, a team that have been struggling to find a consistent main tank to start in their lineup.
Since the departure of YangYang to BTRG after the first week of Contenders Season 1 2019: Pacific, Cyclone Coupling have fielded three different main tanks in the following weeks of Contenders: Dcrown , Luka , and Gem . FALLEN will be the fifth main tank playing for the team, and he will play with Cyclone Coupling for the remainder of the Contenders season.
This is not the first time a former Team CC player has played for Cyclone Coupling. Prior to the beginning of the current season of Contenders, Team CC announced that flex support Orchid had left the team. It was later revealed that he joined Cyclone Coupling under the new alias TTY. Additionally, YangYang was announced to have transferred to Fiat Lux
Fiat Lux Inactive Eternal Qing Xiezi off tank Jecky Liu Jiasheng dps X69 Hu Juanwei dps YangYang Zou Mingyang (邹明洋) tank Redfox Zhao Mengqi support GCGG Geng Chen support in July of 2018. Fiat Lux then became the roster of Cyclone Coupling.
Cyclone Coupling continue their Contenders run on the 5th of April against Giant Lynx, while Team CC head into the next week of Contenders with a match against Team for Victory.
Team CC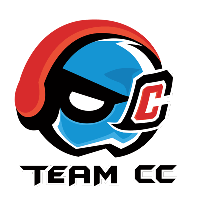 Team CC Contenders KR Rank #3 innovation Oh Seok-hyun (오석현) dps superich Wu Gengtuo (吴梗拓) support are:
And Cyclone Coupling
Cyclone Coupling Inactive mg Wu Dongjian (吴董健) off tank Sleep Shi Tianyou (石天佑) flex support LEECHANGSOON Lee Chang-min (이창민) dps ToT dps FALLEN Huang Yulong (黄禹龙) tank Charon Zhang Jingkun (张靖坤) support are: