Australian organization Blank Esports
Blank Esports Inactive Roro Rowan Goldsmith dps Nox Jaxon Tandy dps Daemin Kim Dae-min (김대민) dps Modern Kim Soo-hoon (김수훈) tank tongue Giorgio Lahdo support Kura Sean Kovacs support has announced the signing of former Shanghai Dragons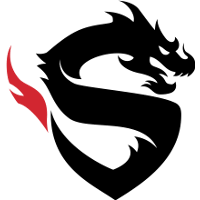 Shanghai Dragons OWL Rank # Luffy Yang Seong-hyeon (양성현) flex support diem Bae Min-seong (배민성) dps YoungJIN Jin Yong-jin dps Gamsu Noh Yeong-jin (노영진) tank DDing Yang Jin-hyeok (양진혁) flex CoMa Son Kyeong-woo (손경우) support DPS player Daemin .
It's @daemin1004! Please welcome the newest member to our team; bringing his experience from OWL to Australia. Watch his debut match on 8th April 3PM AEDT.#PointBLANK #OverwatchContenders #pathtopro @owpathtopro @BlizzEsportsANZ pic.twitter.com/kRCFcuAipj

— Blank Esports (@BlankOCE) April 3, 2019
As part of the Shanghai Dragons' roster, Daemin ended his career in the Overwatch League winless before being cut from the team as a part of a massive roster overhaul in the offseason. He was searching for a team prior to being picked up by Blank.
Daemin will be the seventh member of the Blank roster. The organization has been a mainstay in the Australian scene since 2017. After moving to the Pacific scene to participate in the Overwatch Pacific Championship and Pacific Contenders for Seasons 1 and 2 of 2018, the team returned to Australia prior to the start of Season 3 of Contenders Australia 2018. The team boasts a 5-1 record in the current season of Contenders Australia, most notably defeating Sydney Drop Bears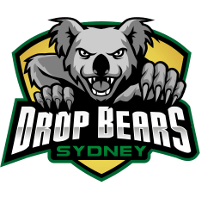 Sydney Drop Bears Contenders AU Rank # Shoyo Marin Tomicic off tank Winter Winter Thomas dps Felinz Sim Jae-min dps ChroNoDotA Niko Raisanen tank Dreamer Song Sang-lok tank Akraken Dario Falcao-Rassokha support Fluro Ashley Thompson support and ending their 22-match winning streak.
Daemin will not be Blank's first Korean import. Main tank player Modern joined the team prior to this season of Contenders.
Blank's first match with Daemin will be on the 8th of April against Athletico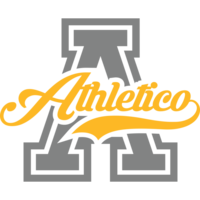 Athletico Contenders AU Rank # goobs Declan O'Reilly flex support JJJJ So Spearitt off tank Dfield Daniel Banfield dps Wuvo Lucas Tyson dps Paso Samuel Harland tank Design Lachaln Sobina support .
Blank Esports
Blank Esports Inactive Roro Rowan Goldsmith dps Nox Jaxon Tandy dps Daemin Kim Dae-min (김대민) dps Modern Kim Soo-hoon (김수훈) tank tongue Giorgio Lahdo support Kura Sean Kovacs support are: