Australian organization Blank Esports
Blank Esports Inactive Roro Rowan Goldsmith dps Nox Jaxon Tandy dps Daemin Kim Dae-min (김대민) dps XOON Kim Soo-hoon (김수훈) tank Terry Giorgio Lahdo support Kura Sean Kovacs support has announced the signing of former Shanghai Dragons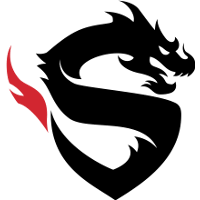 Shanghai Dragons OWL Rank # Izayaki Kim Min-chul (김민철) flex support Void Kang Jun-woo (강준우) off tank Fleta Kim Byung-sun (김병선) dps LIP Lee Jae-won (이재원) dps Fate Koo Pan-seung (구판승) tank LeeJaeGon Lee Jae-gon (이재곤) support DPS player Daemin .
It's @daemin1004! Please welcome the newest member to our team; bringing his experience from OWL to Australia. Watch his debut match on 8th April 3PM AEDT.#PointBLANK #OverwatchContenders #pathtopro @owpathtopro @BlizzEsportsANZ pic.twitter.com/kRCFcuAipj

— Blank Esports (@BlankOCE) April 3, 2019
As part of the Shanghai Dragons' roster, Daemin ended his career in the Overwatch League winless before being cut from the team as a part of a massive roster overhaul in the offseason. He was searching for a team prior to being picked up by Blank.
Daemin will be the seventh member of the Blank roster. The organization has been a mainstay in the Australian scene since 2017. After moving to the Pacific scene to participate in the Overwatch Pacific Championship and Pacific Contenders for Seasons 1 and 2 of 2018, the team returned to Australia prior to the start of Season 3 of Contenders Australia 2018. The team boasts a 5-1 record in the current season of Contenders Australia, most notably defeating Sydney Drop Bears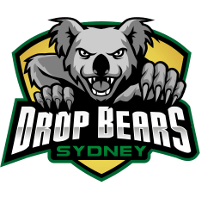 Sydney Drop Bears Inactive JKap Jacques Lutter off tank Fundrae Andres Duran tank Akraken Dario Falcao-Rassokha support and ending their 22-match winning streak.
Daemin will not be Blank's first Korean import. Main tank player XOON joined the team prior to this season of Contenders.
Blank's first match with Daemin will be on the 8th of April against Athletico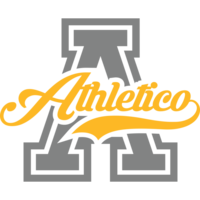 Athletico Contenders AU Rank # ahola flex support ZephA Alexei Lusher off tank oPuTo Ubon Dara dps SlidzorJ Jason Andrews dps Caliber tank .
Blank Esports
Blank Esports Inactive Roro Rowan Goldsmith dps Nox Jaxon Tandy dps Daemin Kim Dae-min (김대민) dps XOON Kim Soo-hoon (김수훈) tank Terry Giorgio Lahdo support Kura Sean Kovacs support are: