The Atlanta Reign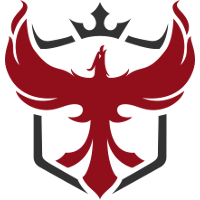 Atlanta Reign OWL Rank #15 Hawk Xander Domecq off tank Lr1s Kim Seung-Hyun (김승현) flex support Edison Kim Tae-hoon (김태훈) dps Pelican Oh Se-hyun (오세현) dps Kai Kai Collins dps Gator Blake Scott tank Masaa Petja Kantanen support have announced the addition of main support FunnyAstro as a two-way player. He will be coming out of retirement to join the team.
This Spring, things are about to get hilarious! Introducing the newest 2-Way player! @FunnyAstro. #ATLWin pic.twitter.com/K1XjffokT6

— ATL Academy (@ATLAcademyOW) March 29, 2019
FunnyAstro emerged in 2018 as a main support player for Those Guys. He and his teammates were picked up wholesale as the academy team for the British Hurricane before Contenders Season 1 2018. During that season, he split playtime with fellow Hurricane main support CrusaDe. They won Contenders Season 1 Europe 2018 and defeated Fusion University in the following Atlantic Showdown.
FunnyAstro took on a greater share of playtime in Contenders Season 2 and Trials Season 3 as CrusaDe was first benched and then released from the team.
After Trials Season 3, FunnyAstro was among several players who parted ways with the Hurricane.
It was rumored at the time he was joining the Boston Uprising, but was then released following a potential suspension he faced for boosting. Neither the Uprising, Overwatch League, or FunnyAstro himself officially confirmed or commented on these rumors during that time.
It is unclear if FunnyAstro will have a suspension to face when he joins the Reign. At the time of publishing, the Overwatch League discipline tracker has not been updated since December 21.
FunnyAstro is the second main support of the Reign roster, joining Masaa. He is also the second main support on the ATL Academy roster, joining Ajax.
ATL Academy still lack a dedicated flex support player. DPS player saucy has played flex support for the Reign since Dogman's promotion to the Overwatch League.
The next matches for both the Atlanta Reign and ATL Academy are nearly a week away. ATL Academy next play April 3 against XL2 Academy. The Reign next play April 4 against the Boston Uprising.
The Atlanta Reign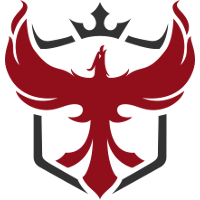 Atlanta Reign OWL Rank #15 Hawk Xander Domecq off tank Lr1s Kim Seung-Hyun (김승현) flex support Edison Kim Tae-hoon (김태훈) dps Pelican Oh Se-hyun (오세현) dps Kai Kai Collins dps Gator Blake Scott tank Masaa Petja Kantanen support roster is:
And the staff of the Reign is: