The Path to Pro serves as the competitive circuit of organized Overwatch, with the Open Division, Overwatch Contenders Trials and Overwatch Contenders leading the road to the Overwatch League. And with the Overwatch League and all of its prestige representing the pinnacle of the game, one might imagine that competing and working hard means stability and the dream of esports success.
This is not the reality of the Path to Pro.
A severe lack of funding, exposure and sustainability makes the journey to the Overwatch League feel more like a cruel mirage rather than the final chapter before a grand conclusion in the Path to Pro. The Overwatch scene outside of OWL obviously wants to thrive, but changes must be made by Blizzard to allow more players a proper opportunity to flourish and make a sustainable living.
Image credit: Blizzard
Failure to Fund
The scene below the Overwatch League has lacked proper funding for many of the players and teams competing, with many working with low salaries and a lack of sponsors.
In Scrubasaurus's May 2018 editorial addressing the issues of Contenders sustainability, he noted the negative aspect in how Contenders teams serve to foster talent and work as a breeding ground for rising stars, but operate at a fraction of the cost of a professional team. The most recent Contenders season saw playoff-bound teams earn only a total of $3,000 to $13,000 USD per team, a meager sum when split amongst an entire roster. And while the amount of money going to each team will increase in the current season of Contenders as a result of having fewer teams, it likely won't be a large enough increase to make it anymore sustainable.
Furthermore, Blizzard's tight restrictions on what sponsors can enter the Contenders space add no good value to an already difficult situation for talented unsponsored teams such as Second Wind, Phase 2, and One.PoinT, who regiment themselves to a similar practice schedule to that of Academy or even Overwatch League teams.
Because of this, more parties should be allowed to invest into the Path to Pro, giving teams such as Second Wind and One.PoinT chances to showcase their talents without having to sacrifice leaving a job or taking time off from university studies to pursue a professional esports career, which gives the risk of little to no return on their time investment from their lives. Furthermore, there needs to be incentive for organizations to actually invest in a team that's in Contenders.
With many teams not making close to a living salary, this in turn has made the space volatile and the choice to compete difficult to justify for many, especially with newer and incredibly popular games being introduced in the battle royale genre.
The risk of going pro, explained
Former One.PoinT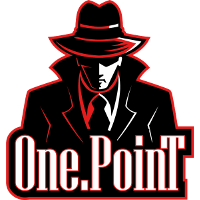 One.PoinT Inactive Polly Lucas Widèn dps zYKK Thomas Hosono dps Scaler Victor Godsk support Engh Andrey Sholokhov support team captain Horthic spoke about his week during Contenders competition, and in an interview he laid out what a usual week of Contenders looked like while he was on One.PoinT:
"During a week of Contenders competition, first things first we have to make sure we have six players because I personally would like to know if someone was contacted by an academy/org'd team so I can be prepared for the worst. We normally scrim four hours per day and have one hour of VOD review before scrims with our coach."
Currently, the ultimate aim for unsigned players in Contenders is to get signed to either an Overwatch League academy team, non-academy sponsored teams, or get drafted into the league itself. It gives the players sustainability and a controlled atmosphere to focus solely on being the best competitors they can be.
The lack of stability for One.PoinT worsens their chances of being picked up by an organization because there is not much incentive to invest in Overwatch to begin with, and the increased likelihood that One.PoinT members will be poached to other teams makes the Path to Pro even more volatile. That is why Horthic must ensure that he has a roster of six players that can play each week and aren't at risk of being poached by another team that can offer more enticing things like temporary stability while competing.
Paid org & Academies Roster locks vs No org Roster locks pic.twitter.com/Lm1ddzIGAU

— Horthic (@Horthic) March 9, 2019
Going professional in Overwatch should not be a feast-or-famine type gamble that involves putting one's future at stake, especially when a number of players aspiring to go pro are in their "prime years". This also draws a correlation as to why not many new names are coming through Contenders Trials into Contenders. The Open Division does not provide good incentives for repeat participants to continue to enter as well.
With funding standing as the first point of fixing, another area that also needs attention is one where the Path to Pro can garner the eyes of the public.
The exposure problem
Compared to the Overwatch League, the Path to Pro gets little exposure outside of Overwatch League teams retweeting announcements and showing their support for their academy teams. It is completely unacceptable that there is no in-game promotion for any Contenders matches, much less playoff ones.
To add to the disarray of this situation, going to the Overwatch League section on the game's main menu gives a potential viewer no information about when Contenders streams are happening or where they can go to view it. The Overwatch League Twitch channel has at least begun hosting the official Overwatch Contenders channel, giving fans an avenue to discover Contenders talent and competition. However, this is a simple task that takes no less than five minutes to set up on a Twitch channel's dashboard, and more can be done to promote it.
Was pleasantly surprised to find that the OWL Twitch channel is hosting Contenders Trials (which is actually being streamed on the official Contenders channel)!
No wonder Trials is getting 6000+ viewers. Hope they continue to do this.https://t.co/ZyZJXh5pLD

— Terry Spry Jr. (@ScrubasaurusOW) February 2, 2019
Furthermore, with the recent Ana's Bastet Challenge event having none of the Contenders playoff streams from Contenders Season 3 2018 being listed for enabled drops, questioning Blizzard's sentiment towards Contenders has once again come back into question.
Those in charge of the Path to Pro and the Overwatch League must do better for the esport to continue to prosper. Not just at the top, but at all levels.
The third-party tournament drought, revisited
The lack of third party tournaments has given little to no incentive for upcoming players and/or teams to band together and see who's better, which brings excitement, viewership, and unique storylines to tournaments.
Former professional player enigma expressed his desire to see a return of third party tournaments, saying:
"Personally one of the most interesting periods in Overwatch was when there was weekly/monthly tournaments from organizers of all sorts where you'd see different teams/storylines pop up. That in my opinion is much more interesting than the stale, predictable format of Contenders."
This situation looks even worse when looking back in time before the start of the Overwatch League. Leading up to the league, the game experienced what would soon be known as a "LAN drought" that saw a sharp decline in LAN events when compared to the previous year.
Because Blizzard themselves are the ones to hand out tournament licenses to organizers, the life or death of these third party tournaments is entirely in their hands. A lessened grip on what non-Overwatch League or Overwatch Contenders tournaments can run will be a welcome rainshower for those that wish to get to play the game on LAN.
The (potential) fruits of this labor
Blizzard (and potentially the community itself) is very much capable of creating sustainability for the Path to Pro. And they don't have to look too far either for inspiration.
A potential idea for sustainability is to have the community help fund via in-game purchases. Arguably one of the most famous examples is the International in the DotA 2 scene, where players can purchase the Battle Pass to receive unique in-game items and contribute to the prize pool. This added a whopping $23 million USD overall to the past year's The International.
Image Credit: Valve
Other esports scenes have followed suit, such as the Six Invitational in Rainbow Six Siege, which added $1.5 million to the prize pool from exclusive item revenue. Even Quake Champions, a game with an esports scene much smaller than that of Overwatch, saw some in game promotion that allowed players to contribute as well.
An "esports pack" could help directly support Contenders and further incentivise those on the Path to Pro to continue their quest to reach the Overwatch League.
Horthic also wished for Blizzard to make more more changes to the tier 2 ecosystem with Contenders teams in mind:
"I wish the teams got more content inside the game...just overall content for people to buy and share revenue would maybe incentivize [organizations] to join in [Contenders] because right now the return of investment in Overwatch is close to none, [and] Blizzard knows they could make all this because there's a lot of examples they could take notes from."
With that known, the biggest issue at hand is marketing the esports pack and provide incentives to buy it. Having this esports pack be a half-done attempt at giving aid to a scene that is the lifeblood of the Overwatch League could make the people working on this project look lazy, and the end product incredibly underwhelming and unsuccessful. Small things like in-game sprays and player icons alone are completely unacceptable and an insult to those putting so much time and effort in the tier 2 scene.
One suggestion that can be done is having a skin pack for all Contenders teams be made available when purchasing the pack. Unique Overwatch Contenders skins and their home and away variants will certainly generate interest around the barely advertised path to pro system, and teams such as RunAway, NRG esports, Team Envy, or British Hurricane are all viable for being included in this proposed esports pack.
But the brainstorming doesn't have to stop at only skins; including either a full season or specific stage all-access pass for those who have their Twitch accounts linked to their profile, Overwatch League tokens, or in-game emotes that allow a supporter to show their dedication to Overwatch esports are all viable things to include. Maybe this can include a temporary subscription to the Overwatch League Twitch channel, or a specific team's Overwatch League Twitch channel (or even specific player) of the purchaser's choosing.
Inspiration for in-game emotes can come from the Battle for Azeroth content that was available for Overwatch about this time last year. Source: MMO-Champion.com
The suggested ideas above are meant to help give the Path to Pro a more authentic feel, rather than a glorified online league that amateur players enlist in to sharpen their skills and maybe earn a percentage of a prize pot. The funding can go to bringing competition to a LAN environment, or just boost the prize pool altogether to allow these players that, by all means, are committing to a professional player's lifestyle.
Conclusion
Blizzard cannot expect there to be a continual influx of the best talent in the Overwatch League if Contenders does not get the proper support. Furthermore, the growth of the game as a whole will continue to be stunted unless those in charge of the path to pro are not more open to the suggestions that have been, and are being pitched by their playerbase.
To add to the severity of this situation, the recent surge in popularity of the battle royale genre has already had some former high level Overwatch players change titles. Players like Dcop , Graceful , kolero , and Nesh are among many that have left Overwatch after frustrations with the state of tier 2 Overwatch and unsuccessful efforts to reach the zenith of competitive Overwatch in search of a better investment of their time and talents.
The continued success (or lack thereof) of Contenders will directly impact how long our game may survive. And with the success of the Overwatch League's first season, both online and in each team's respective cities, fans that have become infatuated with the charm of high level Overwatch would hate to see such a beautiful display of talent die off.