Twelve teams are set to face each other off in Overwatch Contenders 2019 Season 1: China. Champions of last season, The One Winner
The One Winner Inactive Highbee Zhang Zening (张泽宁) off tank MoLanran Liao Yang (廖洋) dps Xujie Tan Xujie (谭栩杰) dps Silver3 Han Haibo (韩海波) tank wya Qi Haomiao (齐浩淼) support Nisha Tan Li (谭力) support , look set to defend their title, while Flag Gaming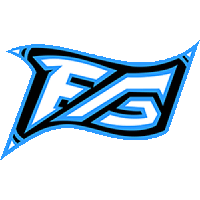 Flag Gaming Inactive ShowCheng Cheng Yu (程宇) off tank 800 Huang Li Hongding (黄李鸿定) tank , LGD Gaming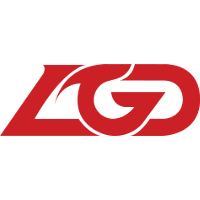 LGD Gaming Inactive Rookie Wang Jundong (王俊东) off tank Kaneki Liu Nian (刘念) dps wanli Xue Wanli (邹万里) dps Kadalis Ra Yeong-hwan dps tanqiu Qiu Tianyi (邱天毅) tank Secret Zhao Xu (赵旭) support superich Wu Gengtuo (吴梗拓) support , Big Time Regal Gaming
Big Time Regal Gaming Inactive Arong Song Hyun-jung (송현중) flex support LiGe Jia Chengjie (贾城杰) off tank MYKaylee Zou Zijie dps VVVV Wu Junlin dps YangYang Zou Mingyang (邹明洋) tank Faith Hong Gyu Kim support , Triple Six Legend
Triple Six Legend Inactive Mir Hwan Yun-ki off tank Lrc Feng Bin (冯滨) dps Rachel Lee Seung-gu (이승구) dps Shush Wang Jiafu (王家福) support 399 Li Ang (李昂) support , Lucky Future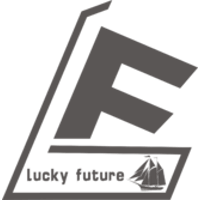 Lucky Future China Rank #2 , Team CC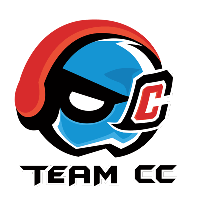 Team CC Contenders KR Rank #3 innovation Oh Seok-hyun (오석현) dps superich Wu Gengtuo (吴梗拓) support , Alter-Ego
Alter-Ego Inactive Kaze Li Jiatian (李嘉田) off tank RICK Tong Yanzhi (童彦智) off tank bzzb flex support X8lack Tian Ye (田野) dps GiantHN Haonan Zhang dps Xina Liu Shangjia (刘尚佳) dps taRocook1e Zhong Yunlong (钟云龙) dps Reborn Xue Feng (薛锋) tank Kama Wang Chao (王朝) support , and Team For Victory
Team For Victory China Rank #12 网恋司马 off tank Fish Rao Chengcheng (饶承城) dps Bible Ma Delin (马德林) dps Niko Moon Seong-jin dps WangMing Wang Ming dps ShenShi Fang Xiangdong (方向东) dps Or15a Huangfu Dehan tank 120kg tank Saya flex Jimmy Lin Ze (林泽) support aim to claim the trophy for themselves. The academy teams of the three Chinese expansion teams, Bilibili Gaming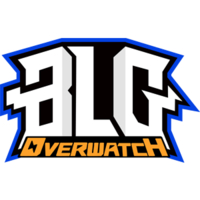 Bilibili Gaming Contenders CN Rank #1 irony Kim Hyeong-woo (김형우) flex support Kodomo Zhou Yi (周易) off tank Pineapple Li Zhuo (李卓) dps AlphaYi Kim Joon (김준) dps 800 Huang Li Hongding (黄李鸿定) tank Hyunjae Hyun Jae-hyeok (현재혁) support , Guangzhou Academy
Guangzhou Academy Inactive mg Wu Dongjian (吴董健) off tank Rise Lee Won-jae flex support nero Charlie Zwarg dps Moowe Chi-Yeung Yip dps TiZi Hwang Jang-hyeon (황장현) tank CENTURY Liu Shiji (刘世纪) support OnlyWish Chen Lizhen (陈李桢) support , and LGE.Huya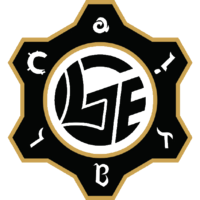 LGE.Huya Inactive Sven Hong Eun-teak off tank Kami Tang Yitao (唐毅滔) dps Mer1t Choi Tae-min dps Molly He Chengzhi (何诚智) support Lengsa Chen Jingyi (陈婧逸) support , are also set to make a name for themselves in the upcoming season of Contenders.
1. T1w
Image credit: Overwatch Esports on Weibo
The defending champions from last season return with an unchanged roster. However, a recent patch has seen Xujie 's signature hero, Doomfist, nerfed. Nonetheless, the meta remains as GOATs, and as the only team whose roster remained untouched during the offseason, the synergy preserved within the team would be paramount for success. This season, The One Winner
The One Winner Inactive Highbee Zhang Zening (张泽宁) off tank MoLanran Liao Yang (廖洋) dps Xujie Tan Xujie (谭栩杰) dps Silver3 Han Haibo (韩海波) tank wya Qi Haomiao (齐浩淼) support Nisha Tan Li (谭力) support seek to tie Lucky Future Zenith's record in number of Contenders China championships attained.
2. Bilibili Gaming
Just like the main team during the preseason of the Overwatch League, the academy team of the Hangzhou Spark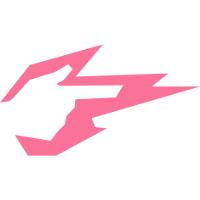 Hangzhou Spark OWL Rank #11 BERNAR Shin Se-won (신세원) off tank Architect Park Min-ho (박민호) dps Shy Zheng Yangjie (郑杨杰) dps guxue Xu Qiulin (徐秋林) tank look scary on paper prior to the beginning of Contenders. Comprising of former members of Flag Gaming, runner-ups of the last season, and Team CC, who've performed consistently well in Contenders -- plus a World Cup superstar in Shy -- Bilibili Gaming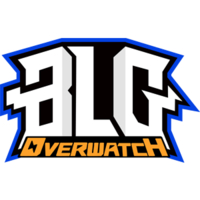 Bilibili Gaming Contenders CN Rank #1 irony Kim Hyeong-woo (김형우) flex support Kodomo Zhou Yi (周易) off tank Pineapple Li Zhuo (李卓) dps AlphaYi Kim Joon (김준) dps 800 Huang Li Hongding (黄李鸿定) tank Hyunjae Hyun Jae-hyeok (현재혁) support should settle for no less than greatness.
3. LGD Gaming
Image credit: LGDOverwatch on Twitter
LGD Gaming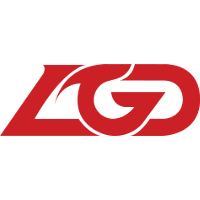 LGD Gaming Inactive Rookie Wang Jundong (王俊东) off tank Kaneki Liu Nian (刘念) dps wanli Xue Wanli (邹万里) dps Kadalis Ra Yeong-hwan dps tanqiu Qiu Tianyi (邱天毅) tank Secret Zhao Xu (赵旭) support superich Wu Gengtuo (吴梗拓) support have always played second fiddle to other teams in the Chinese scene. Though they have put out strong performances over the past 2 years, they have never managed to clinch a championship trophy in any major tournament. However, the team returns to Contenders with a veteran tank line and supports in Rookie , tanqiu , Secret , and superich . Add on an up-and-coming DPS duo in Kaneki and wanli , LGD seek to rewrite that narrative in 2019.
4. Triple Six Legend
The lineup of Triple Six Legend
Triple Six Legend Inactive Mir Hwan Yun-ki off tank Lrc Feng Bin (冯滨) dps Rachel Lee Seung-gu (이승구) dps Shush Wang Jiafu (王家福) support 399 Li Ang (李昂) support has remained mostly the same since last season. Their newest addition to the team is Raphael , who previously played for ReStart in Season 3 of Contenders 2018. An up-and-coming DPS player, TSL will be looking to him to secure their playoffs spot once again, and hopefully improve from their quarterfinal finish last season.
5. Big Time Regal Gaming
Big Time Regal Gaming
Big Time Regal Gaming Inactive Arong Song Hyun-jung (송현중) flex support LiGe Jia Chengjie (贾城杰) off tank MYKaylee Zou Zijie dps VVVV Wu Junlin dps YangYang Zou Mingyang (邹明洋) tank Faith Hong Gyu Kim support is a team that have the potential to do well, but we have yet to see that potential actualize. Nearly overhauling their roster, BTRG brought in players who have never played in a Contenders China playoff match, save for former Team CC and Cyclone Coupling tank YangYang . Nonetheless, they appear to be diamonds in the rough, and can flourish if put in a better team environment. Hopefully, the team can end up better than the sum of their parts.
6. Alter-Ego
Alter-Ego
Alter-Ego Inactive Kaze Li Jiatian (李嘉田) off tank RICK Tong Yanzhi (童彦智) off tank bzzb flex support X8lack Tian Ye (田野) dps GiantHN Haonan Zhang dps Xina Liu Shangjia (刘尚佳) dps taRocook1e Zhong Yunlong (钟云龙) dps Reborn Xue Feng (薛锋) tank Kama Wang Chao (王朝) support slid into Contenders after another team, SFDD
SFDD Inactive YiRuJiWang off tank ErFan flex support QingRong Lu Qingrong (卢清榕) dps CanYe dps DID tank tudousi support , was disqualified due to widespread account boosting within the team. While not completely clear of boosters at the time themselves, Alter-Ego have replaced them with Reborn , Kama , and most notably RICK (formerly known as WULIGIAO). RICK impressed fans in Season 2 of Contenders 2018 with his DPS plays while on Hero Taciturn Panther. The team can play the meta well, especially aided by former Shanghai Dragons support xpx (also known as Freefeel). While one might not project them to end far, they are certainly able to surprise. Only time will tell.
7. Guangzhou Academy
The international roster of Guangzhou Academy
Guangzhou Academy Inactive mg Wu Dongjian (吴董健) off tank Rise Lee Won-jae flex support nero Charlie Zwarg dps Moowe Chi-Yeung Yip dps TiZi Hwang Jang-hyeon (황장현) tank CENTURY Liu Shiji (刘世纪) support OnlyWish Chen Lizhen (陈李桢) support might lead to communication barriers in the beginning, but once the team get warmed up, they should be no pushover. The veteran tank line of TiZi and mg may silently rise to be the best in China. Speaking of Rise , the young star has shone on the flex support role in Korea in 2018. Add on another darling from the World Cup qualifiers, Moowe , and the team will aim for great heights in their maiden voyage in Contenders.
8. Team CC
Image credit: Team CC on Weibo
Team CC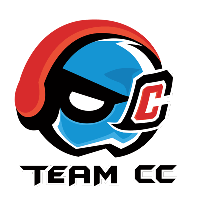 Team CC Contenders KR Rank #3 innovation Oh Seok-hyun (오석현) dps superich Wu Gengtuo (吴梗拓) support have added some solid pieces to their lineup during the offseason, in particular picking up two outstanding players from the championship lineup in Contenders Pacific, vKei and ManGoJai . In addition, Team CC have acquired GA9A from LGD Gaming. He aims to be the next Ameng in the Chinese scene, with impressive displays on Wrecking Ball and Reinhardt in the few matches we have seen him play in. We can expect a solid performance from Team CC once again in Contenders China.
9. Flag Gaming
Flag Gaming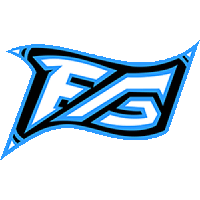 Flag Gaming Inactive ShowCheng Cheng Yu (程宇) off tank 800 Huang Li Hongding (黄李鸿定) tank have reunited several members of the LGD Gaming team that went toe-to-toe with superstar Korean team Lucky Future Zenith in the grand finals of Contenders 2018 Season 1: China. Chief among them is Farway1987 who came out of retirement to rekindle his own competitive flame. Having played on the Chinese World Cup team in 2017, he has been touted as one of the top supports in China before he retired due to injury. However, the tank-line of Flag appears to have taken a hit, with substitutes Lie and MelonZ being promoted to a starter position. Nonetheless, Flag remains a scary prospect for teams to face up against in 2019.
10. LGE.Huya
LGE.Huya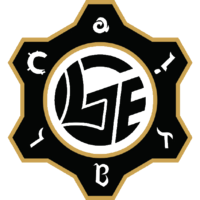 LGE.Huya Inactive Sven Hong Eun-teak off tank Kami Tang Yitao (唐毅滔) dps Mer1t Choi Tae-min dps Molly He Chengzhi (何诚智) support Lengsa Chen Jingyi (陈婧逸) support look to provide yet another consistent performance in Contenders China. The team have brought in Haker , whose outstanding Sombra performance led his former team, Ambitious Immortals
Ambitious Immortals Inactive Xujie Tan Xujie (谭栩杰) dps Lijiang dps wenxuyan tank tudousi support New support , to a first place finish in Season 3 of Trials China 2018. The biggest wildcard on the team, however, is the tank line. Piggy (formerly known as Pouwoo) turns to another region after his debut performance in Contenders Pacific last season. JMac leaves his somewhat disappointing record in the Korean scene for a fresh start in the Chinese scene. ATing brings his championship experience from Contenders Pacific to fiercer competition in Contenders China. We will have to see what LGE.Huya will bring in this season of Contenders.
11. Team For Victory
Team For Victory
Team For Victory China Rank #12 网恋司马 off tank Fish Rao Chengcheng (饶承城) dps Bible Ma Delin (马德林) dps Niko Moon Seong-jin dps WangMing Wang Ming dps ShenShi Fang Xiangdong (方向东) dps Or15a Huangfu Dehan tank 120kg tank Saya flex Jimmy Lin Ze (林泽) support could be argued to be the epitome of Chinese Overwatch. The team is well known for running unorthodox multi-DPS compositions, and outclassing opponents using sheer mechanical skill. While that strategy might have worked against lower-level teams, Contenders China is a whole different beast. In a meta dominated by heavy tank compositions, TFV's inability to play the meta might bite them in the rear.
12. Lucky Future
One team always must be at the bottom, and unfortunately for Lucky Future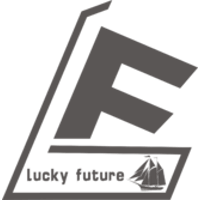 Lucky Future China Rank #2 , it might just be them for this season of Contenders China. Combining both middling players from bottom-of-the-pack teams from previous seasons of Contenders and unknown players from Open Division, the roster seems underwhelming, to say the least. Hopefully the team can pull some surprises or else the future of this team might not look so lucky.
The ever entertaining Chinese region returns to Contenders today with a marquee matchup between powerhouses T1w and LGD Gaming.